Posted by Best Buds CBD on Oct 26th 2021
Its Spooky Week! Interested in making your own edibles this Halloween? Best Buds is here to help you get crafty in the kitchen with cannabis! Cooking with cannabis can be a great way to spend time with friends or you can even use it as a date night! There are a ton of way to infuse cannabis into sweet treats, however, Delta 8 THC oil is a very easy way to accomplish this task effortlessly.
Want to skip the cooking and get straight to the edibles? Check out Best Buds Delta 8 Gummies!


Delta 8 THC is a versatile and easy to work with cannabinoid, especially when mixed with a carrier oil like Coconut Oil. Delta 8 Oils are great for quick daily dosing as well as using in your favorite hot brews, foods and baked goods! In Today's blog we are going to cover how to use Delta 8 Oils in edibles and making Delta 8 Edibles with Delta 8 Oils.

How to Bake with Delta 8 Oils
To make your own edibles you don't need to be some sort of super genius or mad scientist. If you can follow the directions on a Cake Box, you can make your own Delta 8 THC Edibles. For this blog we are going to use a cake box instruction for you to follow along with and exemplify how and when to add the Delta 8 THC Oil to the mix!
Step 1:
Choose a baked good or recipe of your choice. A favorite of ours are the Ghirardelli Caramel Turtle Brownies! Assemble your ingredients and get ready to get to baking! This recipe calls for ¼ Cup of Water, 1/3 Cup Vegetable oil and 1 Egg.

Step 2:
Place your box mix into a bowl. Add your water, then your egg. NOW, before adding your Vegetable Oil get your Delta 8 Oil (or desired infusion material) and measure out the necessary dose. Before measuring your Vegetable Oil (or butter) add your desired amount of Delta 8 Oil. Top off the Delta 8 Oil with the called for amount of Vegetable Oil and add to your mix!

(You can follow on below for more details on how to properly dose your sweet treats!)
Step 3:
Simply Bake for the required time, let cool, cut and serve!

Keep in mind that the most important part to infusing any food, baked good or brew is DOSING and properly sticking to the recipe. Even if your making homemade chocolates or macaroons for example you will need some sort of carrier oil and extracted cannabinoids to properly infuse your munchies!

Dosing Edibles with Delta 8 Oil
Dosing is an EXTREMELY important part to making edibles at home. Too little or too many cannabinoids and you won't enjoy the experience. For a baseline we are going to use our 1000 Milligram Delta 8 THC Oils to talk about how to properly dose your homemade edibles.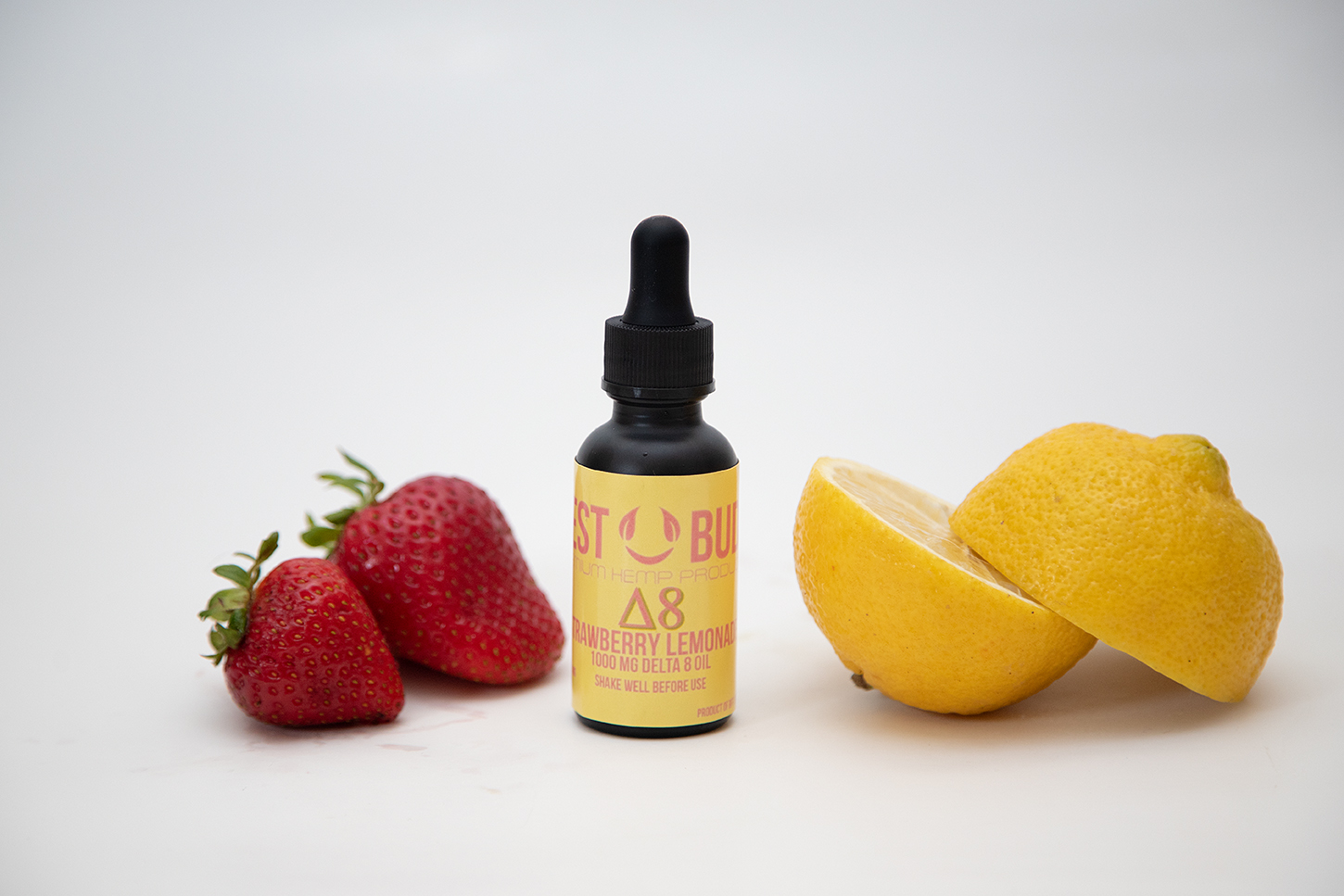 Best Buds Delta 8 Oils contain 1000 Milligrams of Delta 8 THC per bottle. There are 30 Milliliters or 30 Ounces of liquid per bottle. In turn, this makes 1 Milliliter (or one ounce) equivalent to 33.3 MG's of Delta 8 THC. It is commonly thought that Delta 8 THC is two thirds (2/3) the strength of Delta 9 THC, the cannabinoid commonly found in Marijuana and Marijuana edibles.
A common recreational Marijuana edible contains 5 milligrams of Delta 9 THC, as such, we are going to use this as a "normal" dose. Being that Delta 8 is 2/3's the strength of Delta 9 we would suggest a 15 milligram dose per user intended to ingest said edibles. You can adjust this based on your experience with and tolerance towards cannabis. Keep in mind who you may be sharing these with as well! You may be able to enjoy 50 milligrams of THC but your cousins husband might be asleep on the couch before they leave!
Let's revisit the brownie example above and consider the amount of Delta 8 Oil we would need to add to properly infuse the entire brownie batch. For math's sake, lets just say that this box of brownies will produce 9 individual brownies. We want each edible to contain 15 milligrams of Delta 8 THC per piece so that would call for 9 brownies at 15 milligrams each (9 x 15) 135 milligrams of Delta 8 THC total. Now, we know that each 1 Milliliter of Delta 8 Oil is 33.3 milligrams of Delta 8 THC so we would simply divide the total Milligrams called for (135 Milligrams) by the amount contained in each milliliter (135/33.3= 4.05).

For this example we would need roughly 4 Milliliters of Delta 8 THC Oil in each batch of brownies for each piece to contain 15 Milligrams of Delta 8 THC. In the brownie example you would simply want to put 4 Milliliters of Best Buds Delta 8 Oil (or your preferred product) into a 1/3 measuring cup BEFORE adding any vegetable oil. Once you measure your 4 Milliliters and place it into the measuring cup simply top the cup off with the remaining amount of oil!
These concepts stay true throughout most recipes. You just need to figure out how many pieces you are going to be making and how many milligrams you would like to have in each piece.
Here is a quick formula to determine Total Delta 8 THC needed for you recipe:
(Expected Pieces x Desired Dose = Total Amount of Delta 8 THC)

Here is a quick formula for determining the amount of Delta 8 Oil Needed:
(Total Amount of Desired Delta 8 THC / 33.3 = Milliliters of Delta 8 Oil Need)

Just a quick note, each bottle of Best Buds Delta 8 Oil contains a Milliliter dropper inside of it. The Droppers are marked with .25 Ml, .5 Ml, .75 Ml and 1 Ml marks. For reference see the following:

.25 Milliliters of Delta 8 Oil = 8.3 Milligrams of Delta 8 THC
.5 Milliliters of Delta 8 Oil = 16.65 Milligrams of Delta 8 THC
.75 Milliliters of Delta 8 Oil = 24.97 Milligrams of Delta 8 THC
1 Milliliters of Delta 8 Oil = 33.3 Milligrams of Delta 8 THC
Who knew cannabis required calculus? AMIRITE.

Keep these measurements in mind if you want to scale your dosing up or down! Use our formulas as you wish to calculate how much Delta 8 YOU need for your edibles! Also, if you have questions about crafting your own edibles or getting your dose correct feel free to reach out to us!

We love doing this stuff and helping other people enjoy cannabis! Don't feel weird or shy about reaching out, we do this stuff for a living! It's our job to help you enjoy the health benefits and recreational aspects of cannabis. Plus, we have a thing for food!
Cooking with CBD Oils
It is worth mentioning that ALL of this information above remains true with Best Buds CBD Oils as well. You can even add CBD Oil or hemp flower into your Delta 8 Edible mixtures for a nice balanced approach to edibles. CBD and THC work amazingly in tangent with one another! CBD is awesome for relaxing the vibe, improving moods and stimulating the mind and body in a positive and relaxing manner! Infusing CBD Oil into food is just as easy as infusing Delta 8 Oils!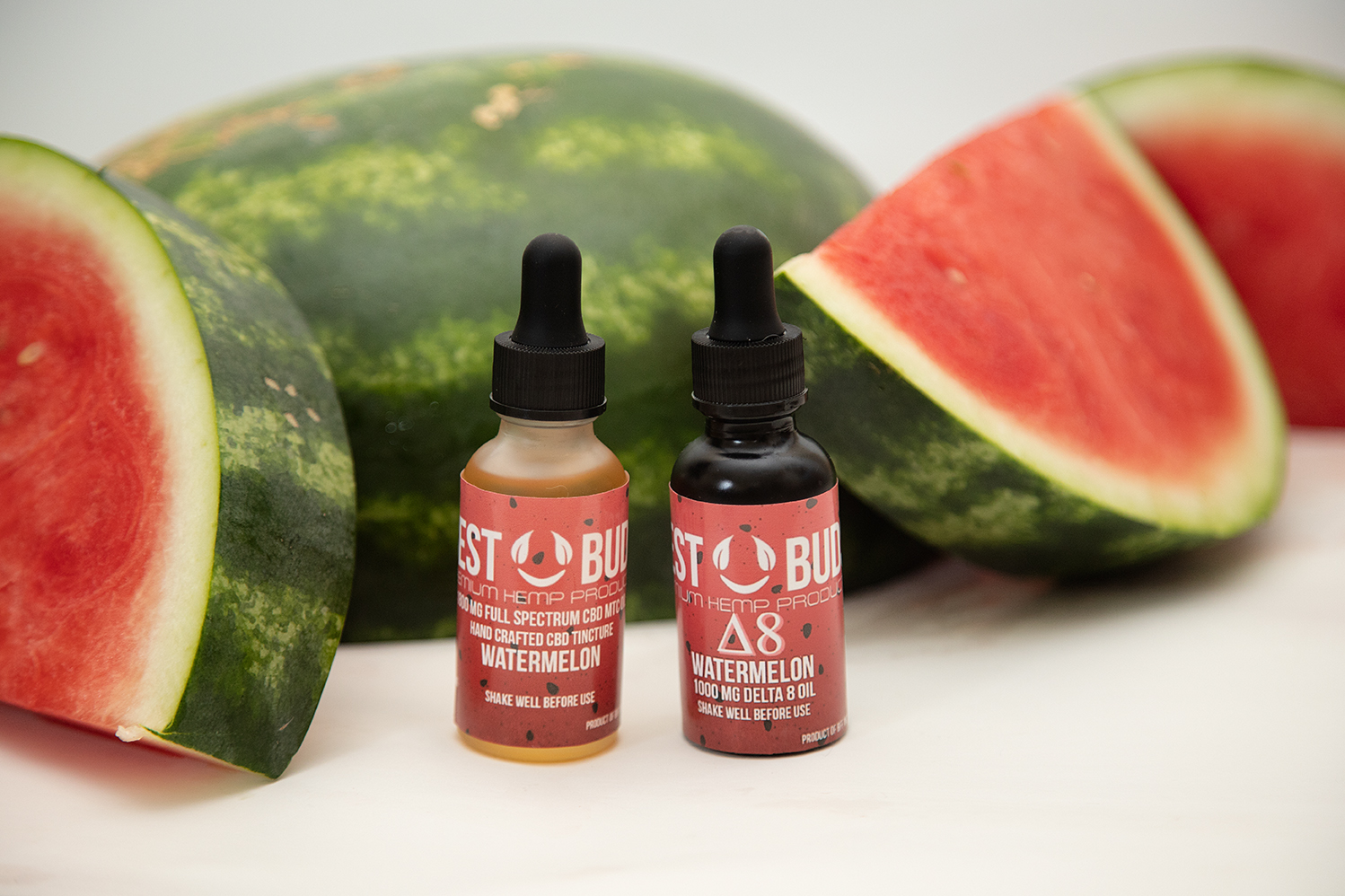 You can also use Best Buds CBD Flower for infusion, but that requires a few extra steps and a bit more work. We will have to write another blog about making cannabutter from cannabis flower for you all!
Buying Delta 8 Oil Online
Buying our Delta 8 Oil online is super easy. Simply pick which one you would like, add to cart and check out! If you are in Charleston and surrounding areas you can expect same day delivery on your orders. For our out of town customers you can generally expect 1-2 day shipping, even across the Country. We have shipped over 1,000 orders with no issues with delivery or estimated delivery time's. All of our products are insured by and shipped via USPS. They do an excellent job at getting our products where they are going when they are supposed to be there!
Our Delta 8 Oils are handcrafted in small batches to insure consistency, potency and flavor are all on par, every single time! If you want to check out our Delta 8 Oils visit our Hemp Shop now and we will get it in the mail today!

Thanks so much for reading this article and learning along with us. We hope you make some awesome sweets for you and your friends, or just some killer edibles any time of year!

We hope that you find this blog helpful and that the information is concise and easy to follow! Cannabis can get a bit complicated when you mix in calculations!