Posted by Best Buds Premium Hemp and CBD Products on Sep 9th 2021
What is Delta 8 THC Oil?
Delta 8 Oils are a new product which we released with the intention of allowing our customers to have a variety of uses for their Delta 8 Product. Delta 8 Tinctures can be added to food, baked goods like brownies and cookies, hot drinks like coffee or tea or simple ingested orally like CBD Oils. We like this because it allows you to explore several different forms of ingestion in the comfort of your own home. Want to be a cannabis chemist? Have at it with Best Buds Delta 8 Oils. Explore cooking with cannabis by adding this oil to food, baking with this oil to make your own edibles like brownies and cookies or simply put it under your tongue and soak in the effects. You can even make your own gummies and sweet treats with this oil if you'd like. Fun, right? We know. We're super excited to see what some of you all make with these oils. Did you craft something in your own kitchen? Tag us on Facebook or Instagram and we will share it with our community!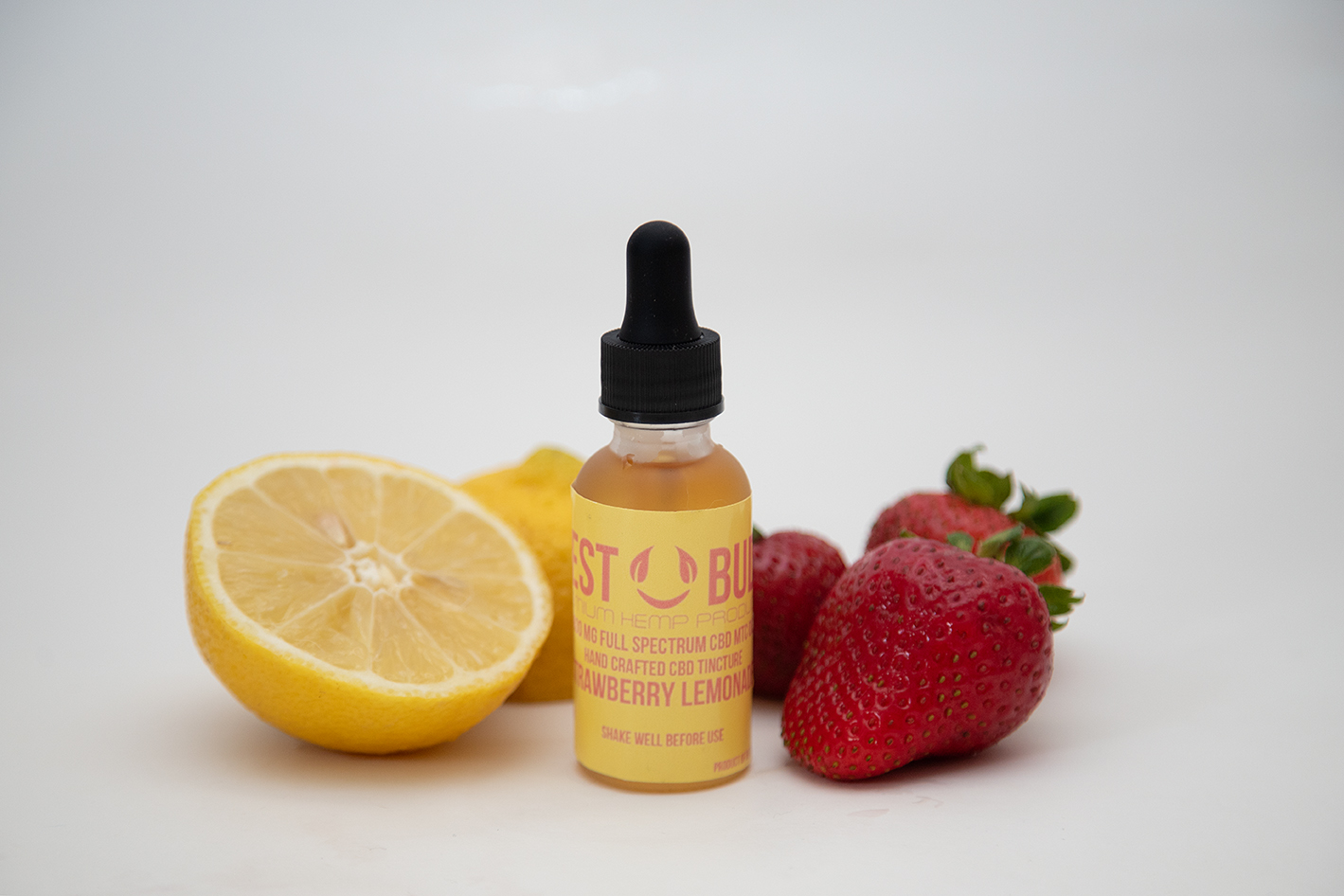 Delta 8 Oils are different than Delta 8 Vapes or Flower for a lot of reasons, mostly because its smoke free. Also, this option is relatively quick acting so you're not waiting for the effects to set in with this product like you would with a Delta 8 Gummy. Dosing is extremely important to understand prior to using Delta 8 in order to insure you do not over ingest this product, so lets dive right into dosing with Delta 8 Oils.

Dosing with Best Buds Delta 8 Oil Tinctures
Each 1 ML dropper of Best Buds Delta 8 Oil contains 33.33 MG's of Delta 8. Every bottle of our Delta 8 Oil contains a 1 ML dropper inside. If you fill the dropper to the 1 ML mark on the dropper you are measuring about 33.33 MG's of Delta 8. If you have a low tolerance to cannabis, especially THC, it is important that you START SLOW with these products. For some people a 5 MG dose is adequate. For a 5 MG dose you are going to want to use no more, and in fact less, than .25 ML's of oil. For more steady users you're likely going to find that .5 (1/2) ML will suffice for your needs. This is roughly 17 MG's of Delta 8 THC.
More experienced users looking for higher doses may be comfortable using .75 to 1 ML of Delta 8, but ease your way into these higher doses as the effects can be potent.
Here is a breakdown of dosing:
1 ML = 33.33 MG's of Delta 8
.75 ML = 25 MG's of Delta 8
.5 ML = 16.65 MG's of Delta 8
.25 ML = 8.3 MG's of Delta 8
Delta 8 Oil Uses – Food, Drinks and Oral Ingestion
Delta 8 oil is a versatile form of Delta 8 due to the various ways which it can be applied to foods, ingested orally or even mixed into your favorite hot drinks. Please note that this oil is not water soluble and will not easily mix into cool or cold drinks or liquids. If you would like to add this product to a liquid the liquid needs to be heated prior to and during mixing.

Adding Delta 8 oils to food is easy and effective. Simply measure your dose and add it to your food while cooking. Done. Keep in mind that if you are cooking for multiple people your going to want to keep each person in mind and ensure that you include adequate dosing for everyone involved. If everyone is wanting 8 MG's of THC in each dish and you have 4 people included in the meal simply add 1 ML of Delta 8 Oil to your food while preparing the dish. Be sure to mix the oil evenly into the dish to ensure that everyone involved receives an equal dose.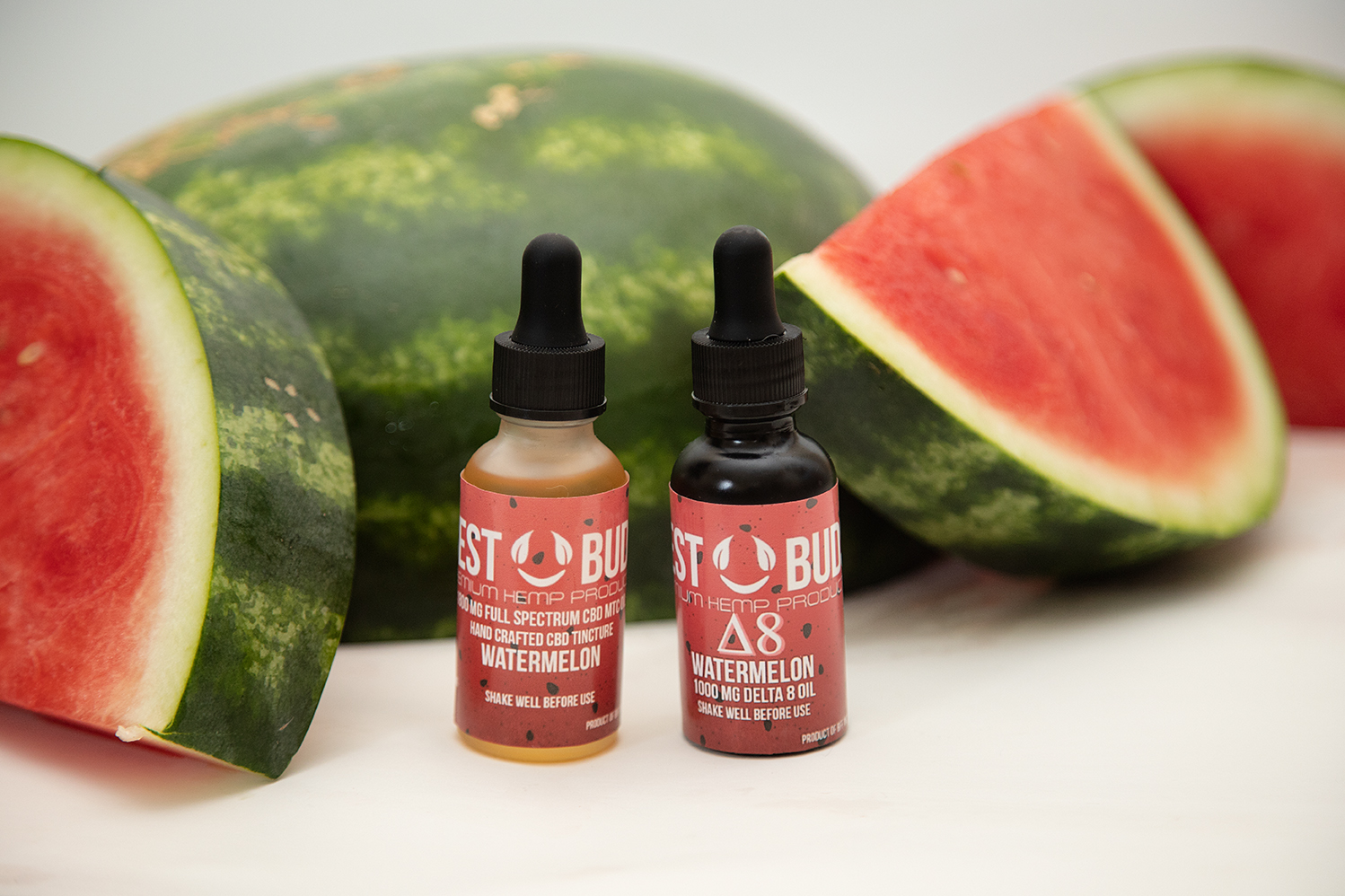 Ingesting Delta 8 Oils orally is extremely simple and easy and is very similar to ingesting CBD Oils. Simply measure your dose and squeeze the dropper under your tongue. Allow the oil to rest under your tongue for 15-30 seconds to absorb into your mouth and swallow the remainder of the oil. Our D8 Oils are flavored with natural terpenes like Watermelon and Strawberry Lemonade to ensure that you are not sitting a nasty taste on your tongue. Our oils taste GREAT and make for an enjoyable experience with great effects.
Have questions about dosing or using Delta 8 for your specific needs? Feel free to reach out to us anytime with any questions of concerns you may have! Best Buds is huge on education and informing our customers about the benefits and uses of cannabinoids.

How are Delta 8 Tinctures different than Delta 8 Gummies?
Delta 8 is a cannabinoid derived from hemp that has some therapeutic and some psychoactive properties. Its sort of a hybrid between CBD and THC, naturally. Using CBD and THC in tangent can create some awesome, balanced vibes and is certainly a preferred method for a lot of cannabis users to avoid anxiety and paranoia that Delta 9 THC (marijuana) can create.
Delta 8 can be used in and added to a variety of products from vapes, gummies and oils to topicals and baked goods. The versatility provides business like Best Buds with the ability to offer several different products with varying degrees of potency and efficiency. All delta 8 starts as a distilled, unfinished product. We then add varying quantities of the distillate to match the dosing that we need, or desire, for each product.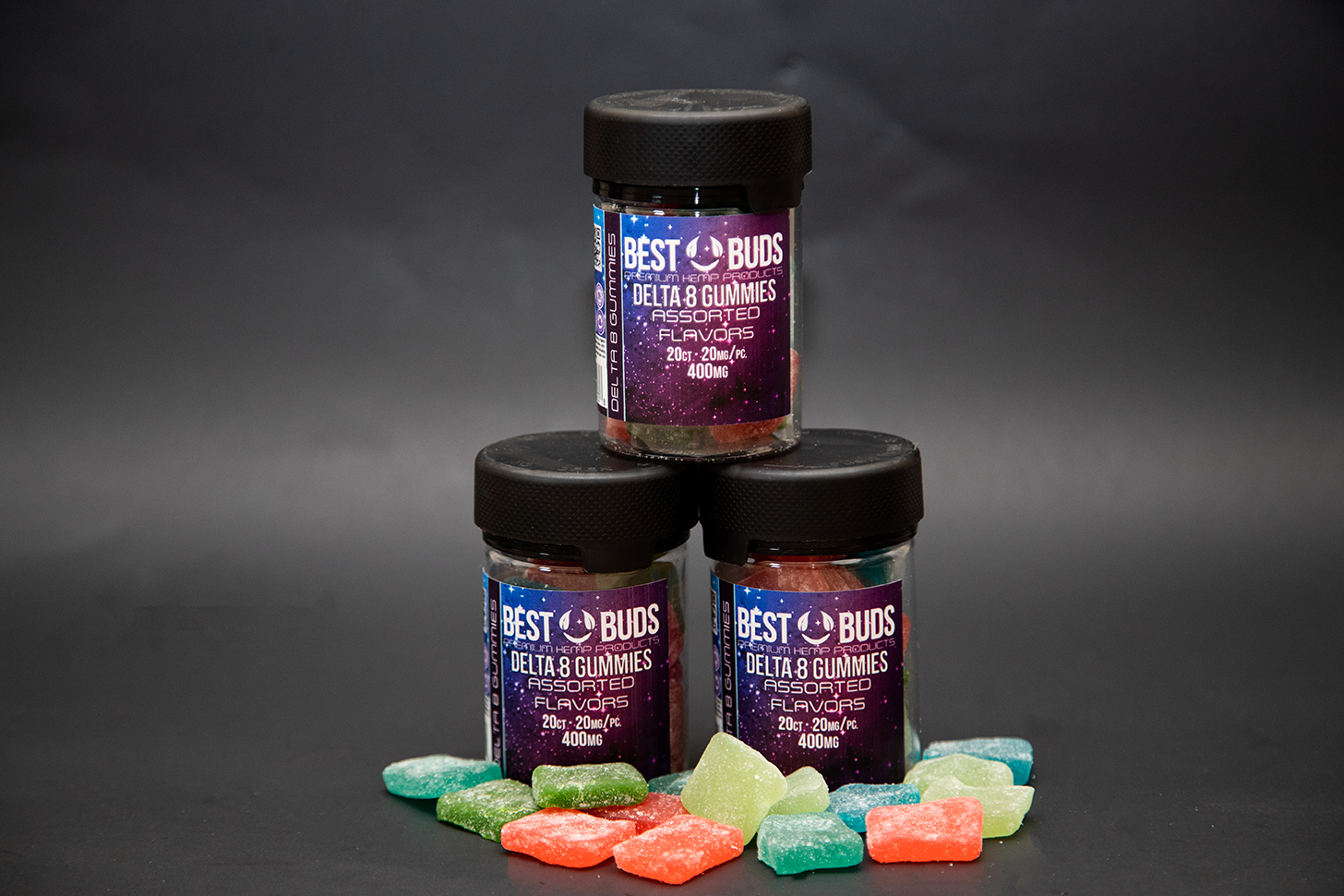 Delta 8 Oils are more potent and act faster than many forms of Delta 8 THC. The fastest acting form of Delta 8 is going to be inhalable products like vapes and flower. Next to smoking though, Delta 8 oils are going to provide the fastest onset of effects if ingested orally. Delta 8 Gummies on the other hand can take up to 2 hours to set in, but once they do the effects are very similar to any form of Delta 8. Delta 8 Oils have about a 15 minute onset period, but may also take up to two hours if added to food or drinks. The quickest effects are going to be found via oral ingestion, placing the oil under your tongue for 15-30 seconds.

It should be mentioned that ingesting THC in foods like hot meals, gummies and baked goods can create a deeper, stronger effect when compared to vaping or smoking but the effects will take longer to set in.
Buy Best Buds Delta 8 Oils Online
Buying Delta 8 Oils from Best Buds, or Delta 8 in general, is super easy and pain free. Checking out on our website is just like purchasing through Amazon or your favorite website. Simply add the products you would like to your cart, provide us with your shipping information and billing/payment information and your transaction will be processed through our secure and encrypted payment gateway. We have an entire explanation of how to purchase through our website in this blog. If you need a guide on how to check out and ensure that you get your products we suggest checking it out. If you would like to place an order directly that is also an option. Feel free to call or text us with any questions you may have or to place an order now!
Our Delta 8 Oils can be found in our Hemp Shop along with a full line of CBD and Delta 8 products.