Posted by Drew G. on Sep 28th 2021
The Best Delta 8 Gummy on the Market
Best Buds has had such an interesting journey in the last 2 years. We started out small and simply sampling the waters before we eased our way into manufacturing and slowly into producing and formulating our own products and even formulating for other major companies. Cannabis has been a long time passion for the Best Buds team. You could say that we were pros before we ever started business!
Best Buds knows cannabis. We know flower, we know oils, and we especially know edibles. Edibles are the creeper of the cannabis world. There isn't an edible that hits instantly and it takes time and experience in order to get the best benefit from them for your personal wants and needs. In this blog we're going to dive into Best Buds 20 MG Delta 8 Gummies and share some of our experiences as well as information about Delta 8 and how to safely use these products for the beginners and some of the con's for the avid users.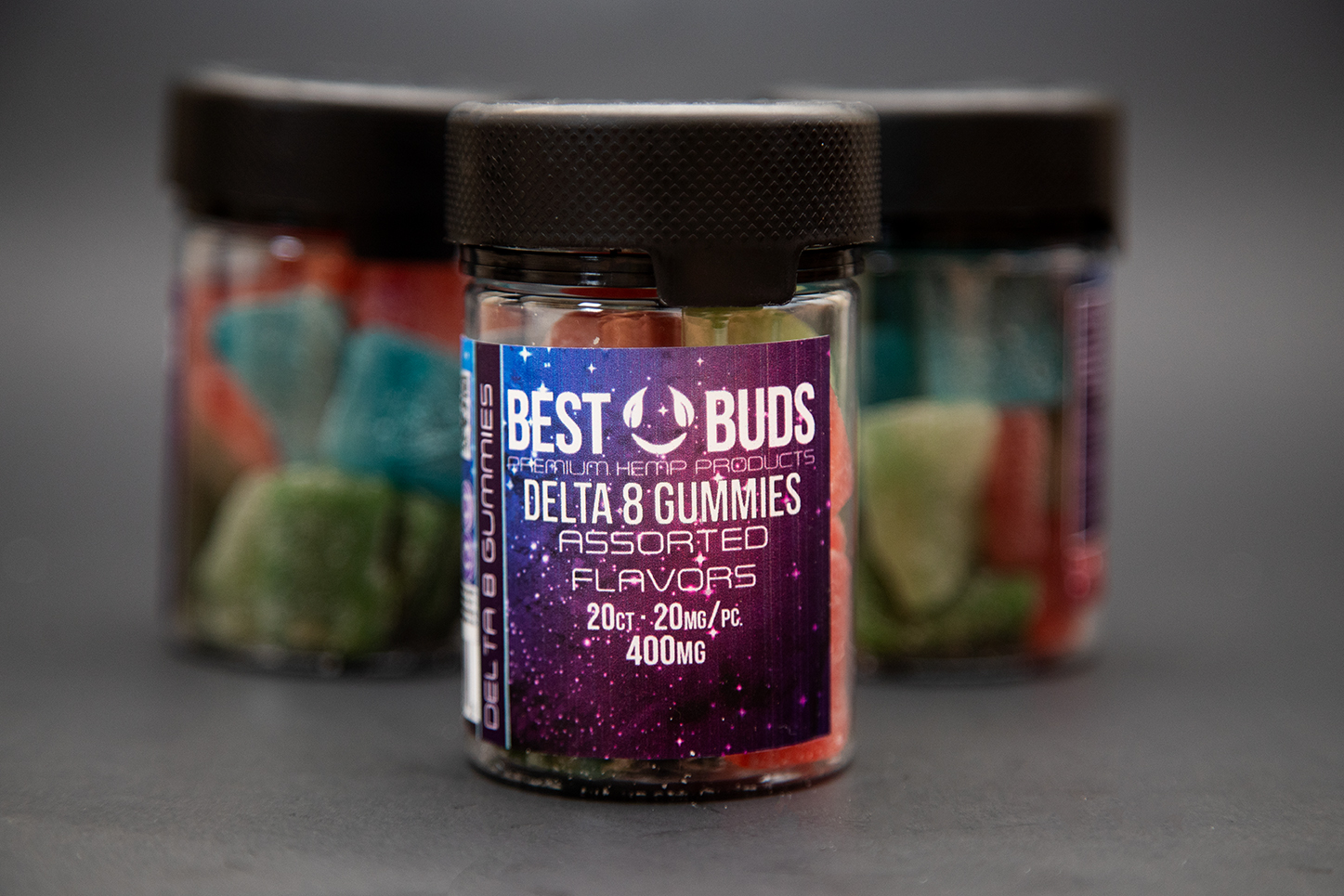 Best Buds 20 MG Delta 8 Gummies – Potent, delicious and affordable.
Our 20 MG Gummies Delta 8 Gummies are something of a surprise to a lot of people. These things HIT. We have sampled dozens (if not hundreds) of gummies in house and I can't think of another 20 MG Delta 8 Gummy that hit quite like this. Or a 50 MG for that matter. Sometimes these bad boys feel more like 50 MG Delta 8 Gummies to be honest. We're not entirely sure why these things feel so potent, but we can assure you they do. Our Delta 8 Gummies are infused, not sprayed, dipped or dripped, and therefore you get every bit of every MG in each gummy. That could be a huge part of the potency. Our Gummies are a favorite among our customers and our retailers. Our smoke shops and CBD stores that retail our products can barely keep these things on the shelf. They often have them pre-sold when we deliver them! Our Gummies have been a hit since we released them in September and we know that you will love them as well! If you are looking for wholesale delta 8 gummies contact us today for a full catalogue of all of Best Buds products!
Our Delta 8 Gummies are absolutely delicious. Like, dangerously. It's important to remember the part above about the potency when you get to digging into the jar. With a ton of flavors like Strawana, Blue Watermelon and Wild Cherry there are enough flavors to keep your mouth watering so be careful not to over ingest. The consistency of Best Buds Delta 8 Gummies is similar to a fruit gusher and the flavor is like a fruit roll up or fruit by the foot. They are very flavorful and sweet, but not overly sweet, and there is no taste of cannabis or hemp extract in these gummies. It's literally our favorite candy right now, so you have to be sure to remember that they are psychoactive! One night, not thinking, I ate 6 of these things just munching out. Once I realized what I just did I went to my CBD oil and took about 120 MG's of CBD (2 full doses from our 1800 MG Oils) to balance out the 120 MG's of Delta 8 I just took. Then guess what? I went and slept like a child.

Best Buds Delta 8 Gummies are also an affordable Delta 8 Gummy option. Our gummies come in at $40 for a 20 pack with a total of 400 MG's of Delta 8. The pricing of Delta 8 is quite literally all over the place, and we are right about in the middle of the pricing with a truly top shelf product. Some of the cheaper, sprayed Delta 8 Gummies can be bought for as little as $20, while some top shelf infused Delta 8 Gummies sell for $85-$100!

You want to be sure that you choose a good product from a good company that will have good results. Don't cheap out on cannabis, especially when it comes to edibles. But also, don't overpay for cannabis products. There is most certainly a difference in products that you can find on the market, but the most important thing is efficacy, will you feel the effects from the Delta 8 (or CBD, CBN, CBG, whatever cannabinoid you are taking.) Efficacy is the most important part of any cannabinoid product. Often times cheap CBD and hemp products have little to no result, and companies with a proven track record will astronomically raise prices to match their demand. You want to find someone in the middle. A company with great, effective products that also doesn't want your left eye and a chunk of your savings for their products. Want to check out Best Buds Products for the first time? Sign up for our Email List on our homepage and save $10 on your first purchase!
Dosing with Best Buds Delta 8 Gummies
Each and every one of our D8 Gummies contains 20 MG's of Delta 8. This makes dosing super easy for everyone. If you are new to Delta 8 or cannabis in general we would say it is super important to start slow. Over ingestion of THC of any kind can lead to uncomfortable effects. The last thing you want, and we want, is for you to eat a gummy on a Friday to hang with friends and end up wanting to go home! Delta 8 THC and all sorts of cannabis can be extremely relaxing and fun when used appropriately, so we suggest easing your way into these kinds of products until you find your comfort zone!
For absolutely new users we suggest taking ¼ of 1 Gummy at most. Take one of Best Buds Gummies and split it into 4 pieces. This will provide you with (4) 5 MG Doses. Take 1 of these pieces. This one piece will provide you with 5 MG's of Delta 8 and should be good for your first time but most certainly should not be too much for your first time. The goal isn't to send you to infinity and beyond, but to let you test the waters before you get in over your head. REMEMBER, Delta 8 THC and all edible cannabis products can take up to 2 hours for you to feel the effects. Wait, wait, wait. Don't over ingest by eating more too early. If after 2 hours you still want to take more, go right ahead my friend!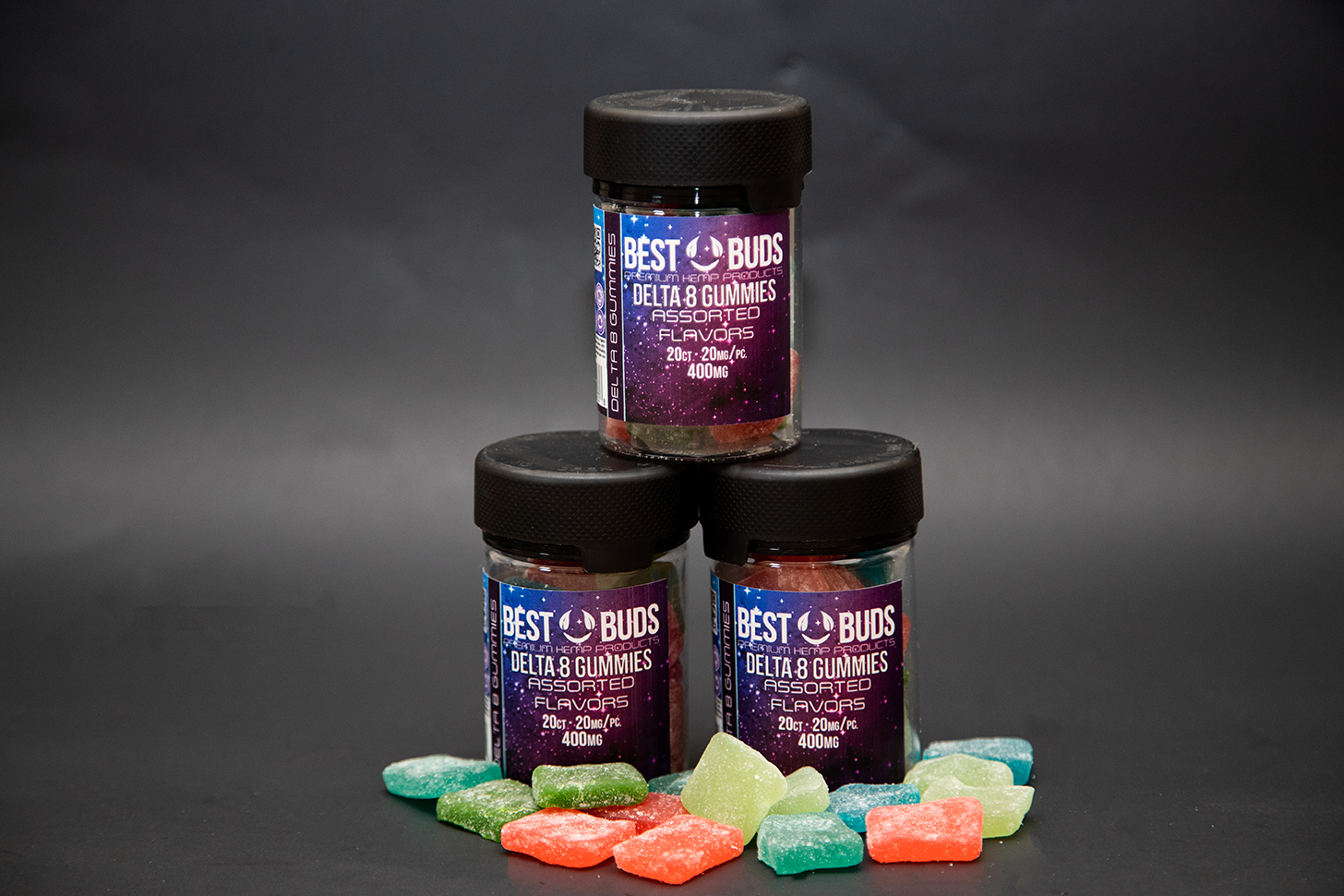 Once you begin to feel out your personal comfort levels feel free to adjust your dosing. Our Gummies are infused, not coated or sprayed, therefore you can trust that each dose will be consistent.
For more avid users 1-2 gummies will certainly do the trick! We recommend never taking more than 2 gummies as this could result in a bit of a "hangover" the following day. You won't have a headache or feel nauseas like a drinking hangover, you will just feel kind of stoned all day the next day. Especially in the morning. Delta 8 can make you feel groggy or drowsy the next morning if you take too much, and no one likes dragging their feet in the morning!

Using CBD Oils and Delta 8
CBD and THC are awesome to use in tangent. CBD affects your CB1 and CB2 receptors differently than THC. These receptors are what give you the cognitive effects from cannabis. CBD does a good job of filling a majority of the cannabinoid receptors in the brain leaving only a small amount of receptors for THC to fill. "Well that sounds scientific, what does that mean?" This means that using CBD prior to THC will mitigate the effects that the THC creates. Its kind of a way of safeguarding the potential effects from the THC from overwhelming you or making you feel uncomfortable. We at Best Buds have always loved the way that CBD and THC mix together. It creates a nice balanced effect that won't leave you reaching for water and taking deep breaths. CBD and THC in tangent creates a well balanced effect and is preferred for most avid cannabis users.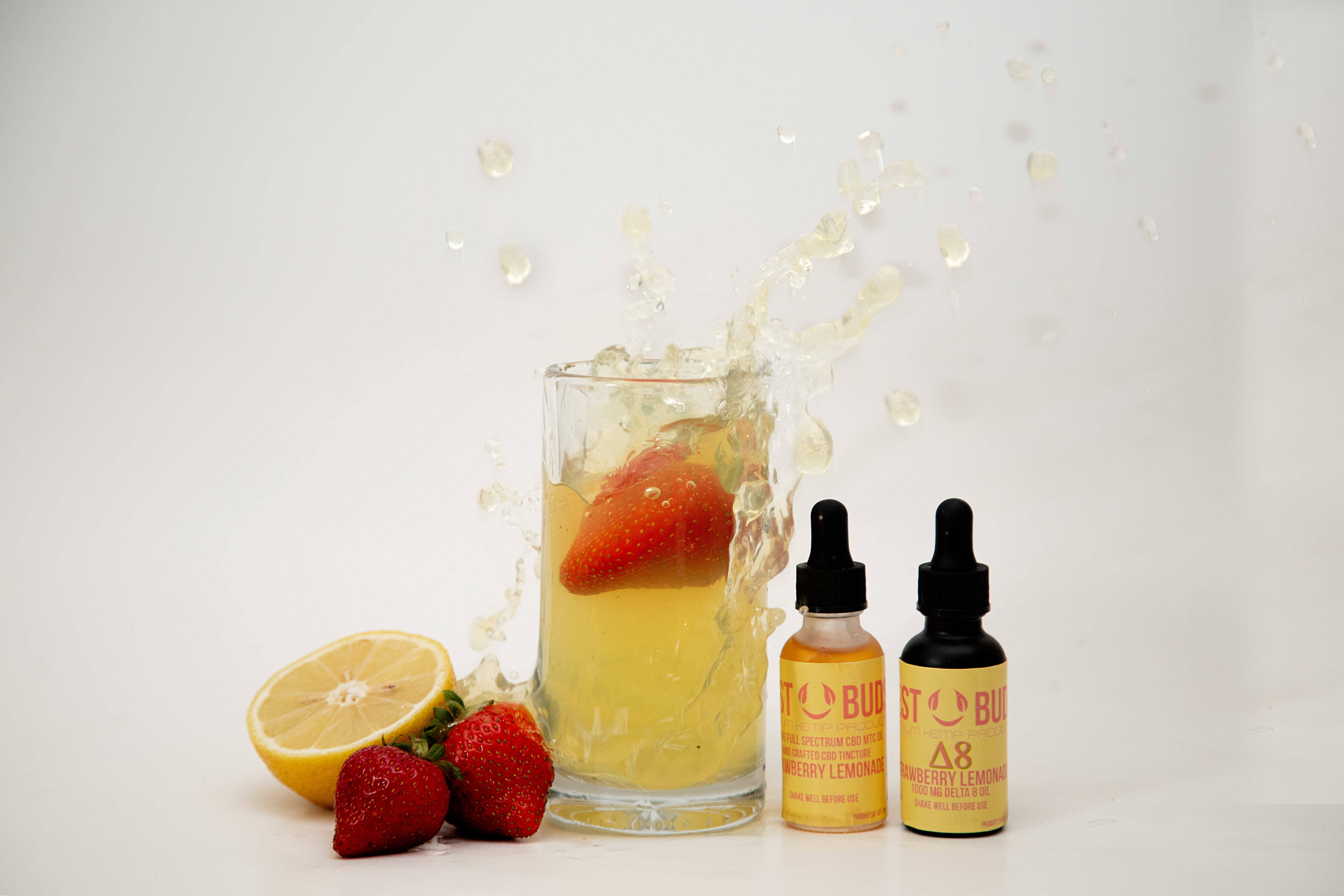 Dosing with CBD oil is very simple and easy. We have CBD gummies and CBD Oils that provide much different effects in comparison to Delta 8. If you are interested in learning more about CBD oils and dosing with CBD oils we invite you to check out our blog about CBD oils! You can learn more by following this link!
Buy Delta 8 THC Gummies Online
Buying Delta 8 Gummies is easy as 1, 2, 3:

1. Simply find what you want, and add to cart.
2. Enter checkout and provide your billing and shipping information. If your a Charleston Local we provide same day delivery options.
3. Everything will be on its way!

If you need help with checking out we have a full article that breaks down the purchasing process for our customers! You can view that blog here.
If you need help checking out or simply have questions about CBD, Delta 8, Delta 10 or hemp in general we are always here to help! Feel free to contact us anytime about ordering or with any questions you may have. For certain instances it is best to reach out to your doctor or medical provider in order to best understand how to use cannabis and how it can potentially benefit you individually!