What's one thing that goes great with cannabis? Disc Golf. We love getting outside and getting active and disc golf is a fun way to do both! In Today's blog we wanted to share our favorite courses around the Charleston area.
Charleston has some awesome courses with awesome scenery. Get ready to grab your bud and roll out to the closest course and get to shooting! Need some bud before you go? Hit us up! Need some new discs? Check out Foundation Disc Golf!
Be sure to read until the end to see our favorite course, lets gooooo!
5. Park Circle (Free)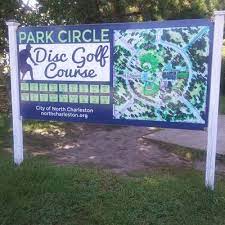 North Charleston's Park Circle Disc Golf course is definitely one of our favorites. Its short to mid layout is great for players of all levels and ages and is free to play. This course has 9 baskets with rotating layouts and 18 pads, for a versatile "18 Hole Course" that wraps around the traffic circle. This is a great course for players of all skill levels, from beginners to professionals.
Park Circles Disc Golf Course provides easy access to free play and is conveniently located in Park Circle, a great neighborhood in Charleston full of niche stores, awesome restaurants and local breweries making it a perfect place to tee off your weekend activities!
4. Wannamaker Park ($2 Per Person)
Wannamaker Park's Disc Golf course has undergone significant improvements in the last year or so, and they ever have rental discs available! Originally a 9 hole course, the county park has expanded the course to a full 18 hole course through the woods. The back 9 really opens up into longer stretches through the woods with winds and bends and even some water hazards. While some of the pad placements are questionable and there could definitely be some maintenance and tree trimming, overall this is a fun and challenging course! Wannamaker is good for experienced players who can navigate hazards.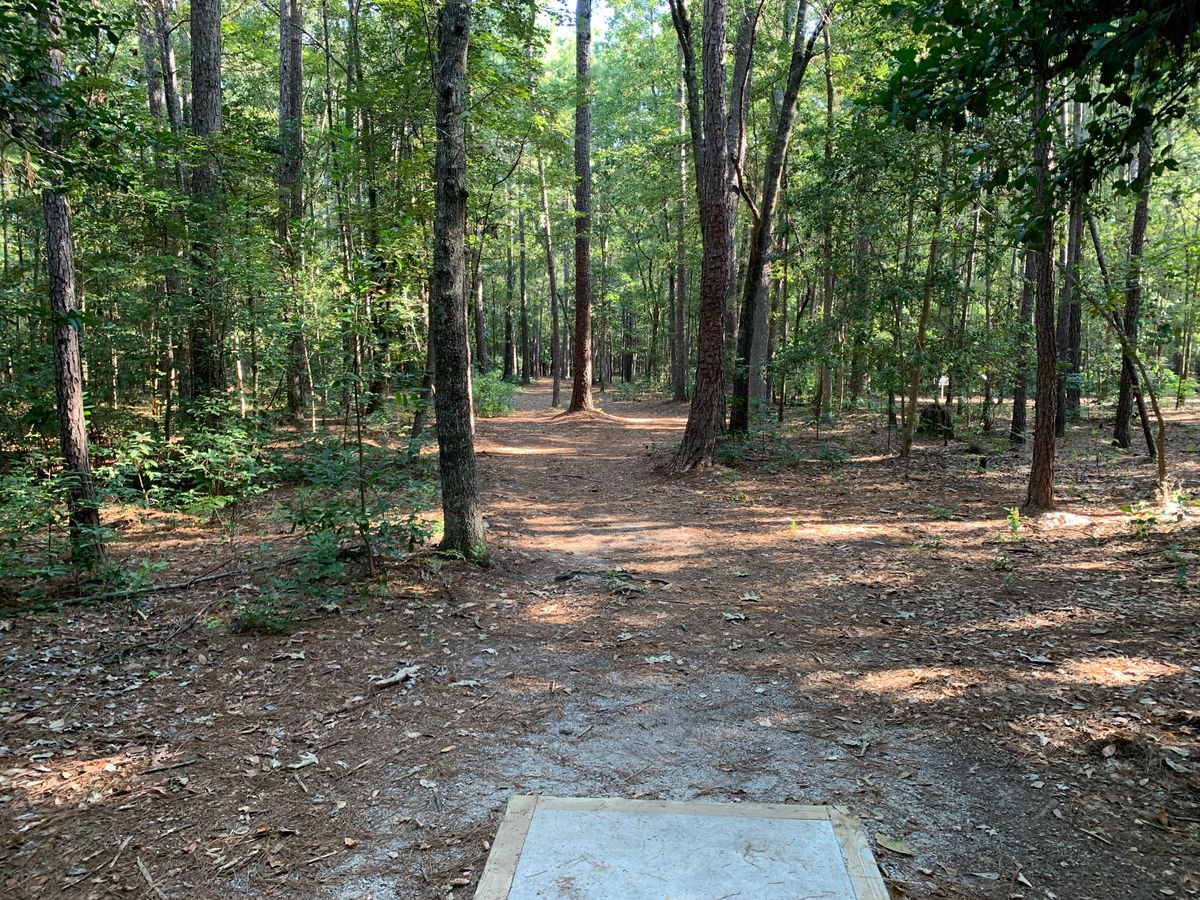 This course doubles as a nature walk which can be quite relaxing providing your not smashing tress on every drive. We commonly encounter White Tail Deer and other native wildlife while playing. If you are lucky enough to be one of the first groups to play through for the day you have a very good chance of coming across some critters!
It should be noted that in the summer this course becomes quite overrun with snakes and may not be safe to play.
3. Four Poles (Free)
Four Poles is another course in Park Circle which makes our top 5 list. Why is it called Four Poles? You let us know if you find out. Four Poles is located in the back of a subdivision and winds along the river and creek. This 9 hole course is not too challenging, and is good for all levels of playing. Most of the shots are wide open under tall oaks which provide great scenery with a salty breeze blowing in over the river.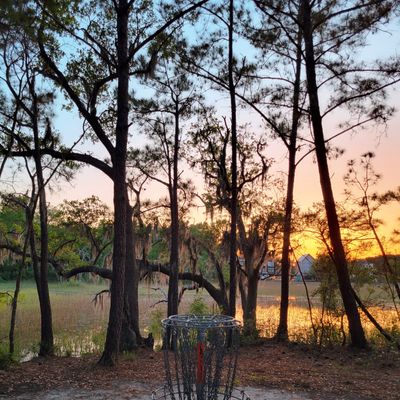 Four Poles is a great place to learn to play! This course is relaxing, stimulating and easily navigated. Also conveniently located close to Park Circle this course is a great place to kick off the weekend and get out and get going!
2. James Island Country Park ($2 Per Person)
James Island County Park Disc Golf Course is a challenging but playable 18 hole course in James Island that winds through the woods and down to the marsh where you can get a great view of the rivers that run alongside the park. James Island is an intermediary course at least, meaning you should have some experience before playing this course. There are several water and land hazards here where discs can easily be lost, forever.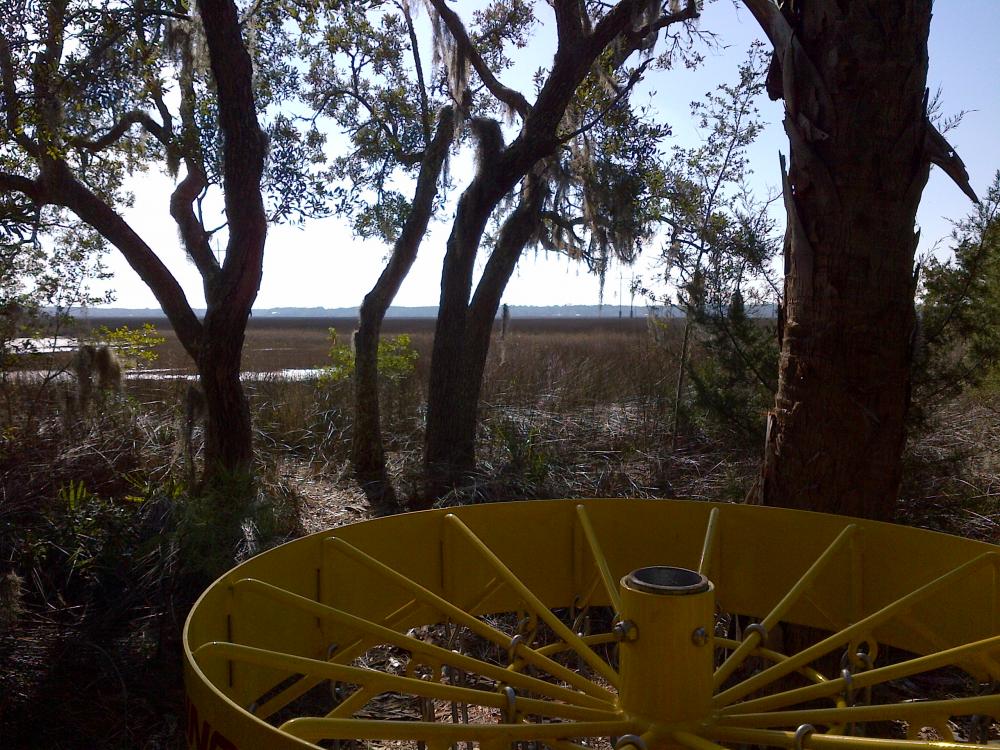 This course provides challenging winding shots through the woods, up hill and down hill challenges and plenty of breezes and salty air to enjoy! James Island is definitely one of the best Disc Golf Courses in Charleston.
1. Trophy Lakes Disc Golf Course ($10 Wristband for Access to Grounds)
Okay, we made it! Number 1. TROPHY. LAKES. Trophy Lakes is our FAVORITE disc golf course in Charleston, especially in the summer.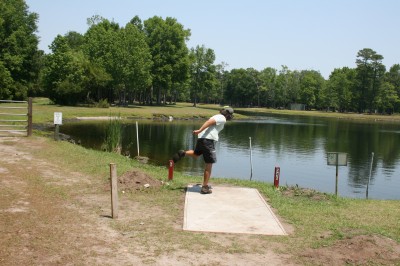 Trophy Lakes is located on Johns Island so it is a bit of a drive, however, it is absolutely worth it. This 18 hole course has it all. Short shots, long shots, over water shots, along the lake shots, wooded shots, you name it! Trophy Lakes also has several pads at each basket, meaning you can choose the level of difficulty your looking for.
We can't say enough about this place, you can certainly make a day out of it! Trophy allows access to their freshwater ponds (or lakes?) for a nominal fee. This means that in the dead of the summer you can go out and enjoy one of the best courses, then dive into cool, crisp water to cool off and chill out! Stop by Low Tide Brewing on the way and grab yourself a growler of some kick ass local brew to enjoy by the water! These guys have phenomenal rotating selections to match the vibe anytime of they year!
Conclusion
Well, that's a wrap! That's it, those are our top 5 disc golf courses around Charleston. We love to get out and explore, and not just in our home town, but all over! If you enjoyed this article be sure to browse around our blog where we cover cannabis and cannabinoids, food, travel and recreation as we share the experiences we gain in our business!
For now, grab your cart and get going!