Posted by Best Buds Premium Hemp and CBD Products on Apr 4th 2022
How to use Full Spectrum CBD Oil
Using CBD can be incredibly beneficial, but the most important part of using CBD is getting the dosing correct. In this blog we are going to break down how to use CBD Oil for the best benefits!
Using Best Buds Tinctures is simple and straight forward. There is no guessing game involved. Begin by unscrewing your tincture cap and filling up your 1 ML dropper with enough oil to reach your necessary dose. After you reach your desired dose simply squeeze your dropper under your tongue, this allows the oil to reach your system quicker by absorbing into the veins under the tongue. Allow the oil to sit for about 15 seconds. You can swallow whatever is left. You should feel the benefits rather quickly, within an hour. Dosing can be tricky and sometimes you may find that you are okay with less of a dose, or that you may need more to reach your desired relief.
Benefits of full spectrum CBD oil build over time as the cannabinoids build up in your body. Serious discomforts may take up to a week to dissipate, but you should be experience relief of some sort before you realize your discomforts have melted away. If you are a few days into a consistent regimen, we suggest increasing your dosing slowing until you notice deeper relief.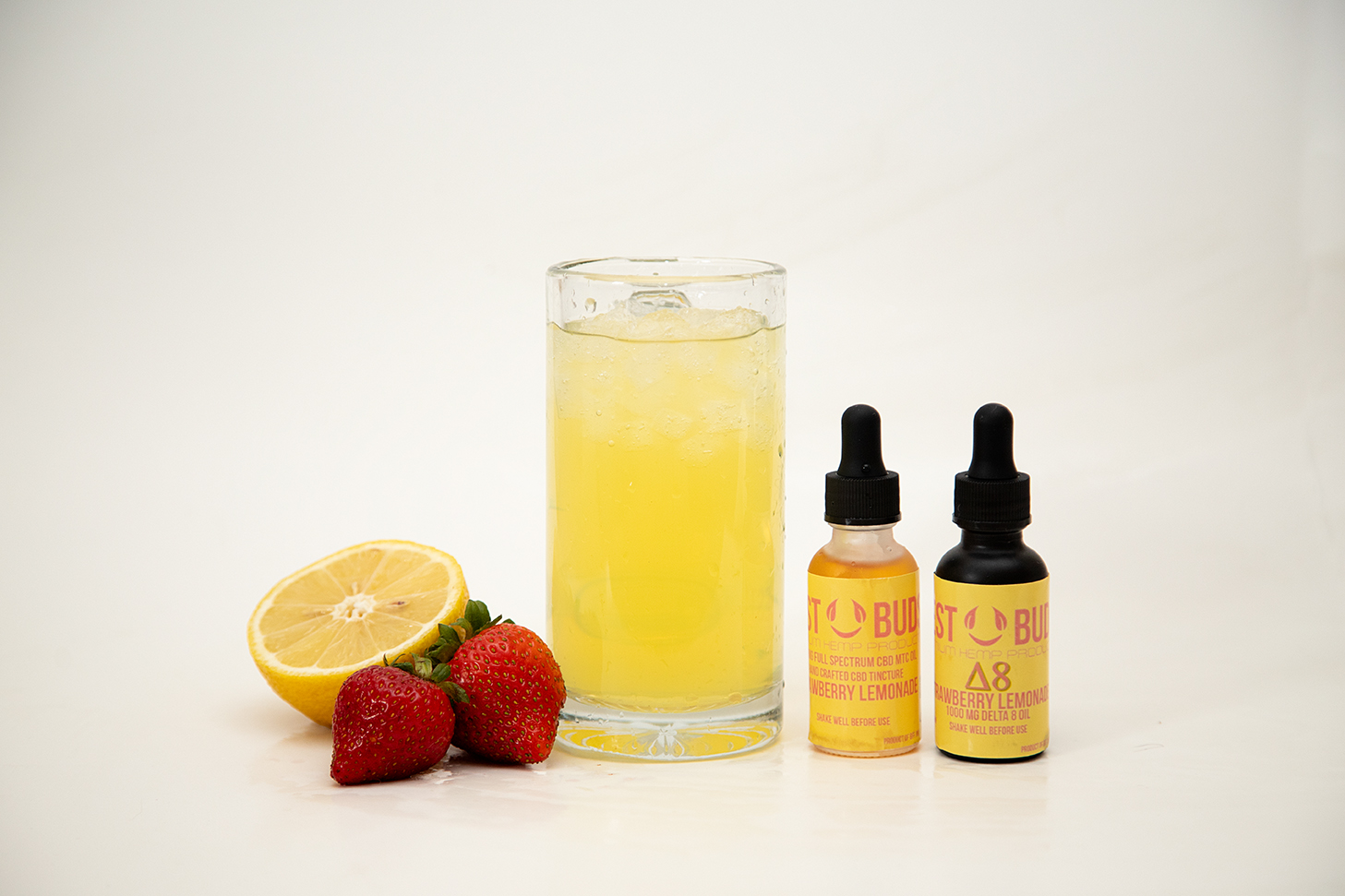 How to Properly Dose Full Spectrum CBD Oil
For the sake of covering our 1000 MG tincture we will break down the dosing of 1 ML Dropper of our 1000 MG tinctures.

In short, 1 full ML dropper from our tincture 1000 MG will provide a 33.3 MG dose of full spectrum CBD oil. This dose is sufficient for most although you may want to start slower. A ½ ML dropped would provide you with roughly 16.67 MG per dose. This dose is suggested for people starting out with CBD products that wishes to ease into a regimen.

For people wanting to confront serious overwhelming mental or physical discomforts, we suggest start with a 1 ML dose and maintaining this dose for a few days to 1 week in order to determine if the dose is sufficient. For people with a large body mass or very serious issues they would like to confront, we suggest our 1800 MG full spectrum tinctures which provides 60 MG of cannabinoids per ML dropper.

Do not be afraid to have fun with your dosing. CBD Oil can be added to food or drink to get your dose in more naturally. Add the desired dose of oil to any meal you think would be enjoyable, and eat your dose right up! CBD Oil can be added to drinks as well, but there will be some separation that occurs due to the carrier oil we use for our hemp extracts.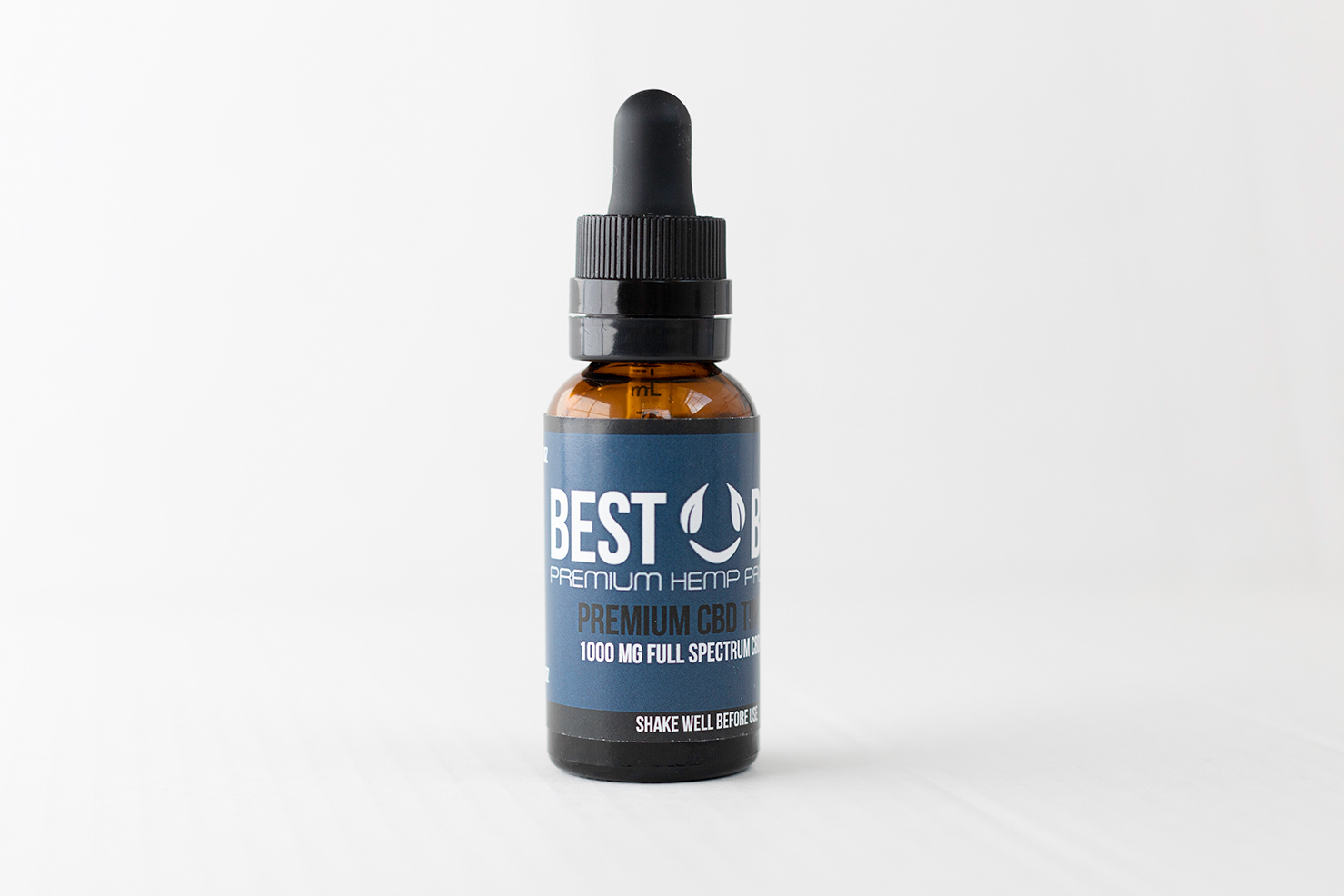 What is Full Spectrum CBD Oil?
CBD is becoming a hot topic for a variety of reason, primarily because it's helping people across the USA. Here at Best Buds our CBD Oil tinctures are a "Full Spectrum" CBD Oil, but what does that mean?

Full Spectrum refers to the variety of cannabinoids found within our oil. Our CBD Oil Tinctures contain a full array of cannabinoids derived from hemp, or cannabis. This means that you are receiving benefits from a variety of cannabinoids rather than just CBD, like you would with a CBD Isolate product like ourgummies. Best Buds Full Spectrum tinctures contain CBD, CBN, CBC and THC, providing our customers with an "entourage" of cannabinoids. This group of cannabinoids is intended to ensure that you get the most out of your product, and to provide many health benefits.
Our tinctures are all natural and simple; they contain: Full Spectrum Hemp Derived Cannabinoid Extract, MCT Oil and Natural Terpenes. There are no unnecessary additives, no GMO's and no unnecessary preservatives, they are an all-natural, clean health alternative. We also provide third party lab tests to ensure our products contain the cannabinoid profile we project. Best Buds is about one thing only, sourcing and providing the best cannabis products available in the federally legal hemp industry. Enough about what Full Spectrum CBD oil is, what does CBD oil do?

Benefits of CBD Oil

CBD is great for a variety of issues commonly experienced. The primary uses and benefits of CBD oil are to combat mental and physical discomforts. CBD may help alleviate:

- Stress
- Anxiety
- Overthinking
- Sleep
- Insomnia
- Inflammation
- Pain
- Arthritis
- Sciatica
- Nerve Pain

and the list goes on and on. CBD can combat a variety of discomforts commonly experienced, and our tinctures are a great go to for all of these issues.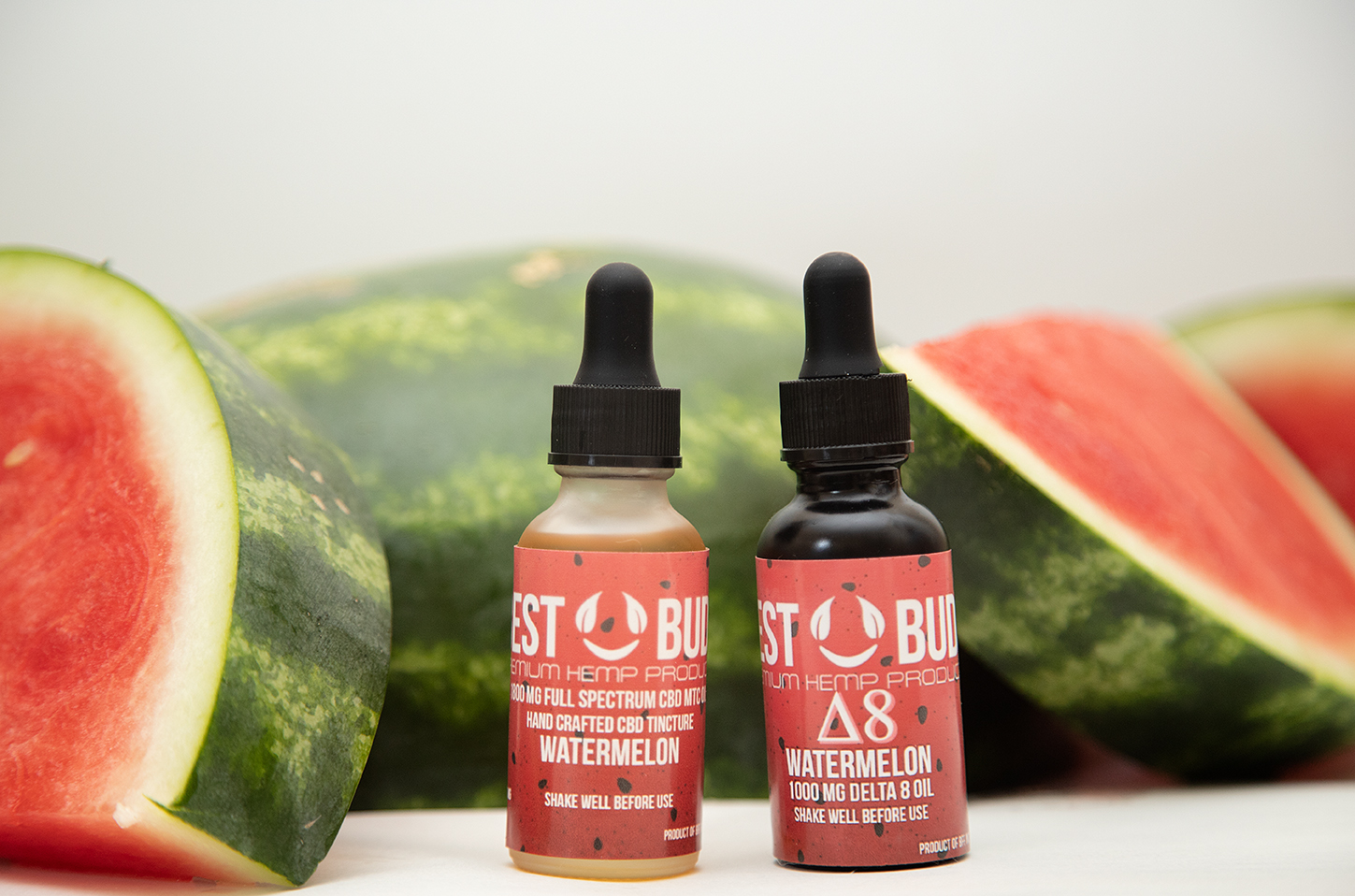 Our customers report a variety of benefits but the most common relief experienced is better sleep, less stress and anxiety and a decrease in a variety of body pains from sciatica to diabetic swelling. Hemp derived cannabinoids can assist with inflammation issues, and the benefits will improve over time. It is important to stick to a regiment and adjust your dosing as necessary.

To find out what works for you we suggest starting low and working your way up in dosing. Want to know what our customers are saying about our products? Here is some feedback we have received in the last few months:

"I've suffered from neck pain for years due to tight muscles and deep knots. I've tried prescription meds as well as regular massages with no relief. I thought I'd give CBD oil a try as I've heard that it's helpful for pain relief. I've been using my CBD from Best Buds for a week and I'm already having decreased neck pain! I'm no longer stiff upon waking in the morning and my mindset is so calm! And the customer service is 100%! Ive had personal follow ups to make sure the products was everything as expected and it is! Thank you so much Best Buds for this amazing product! I'll be using for as long as I foresee in the future!"

"I've tried several different kinds of CBD products and these are the best I've come across so far. The gummies and tinctures are the best! Thanks"

"I use several Best Buds products and it has helped me and my husband a great deal, in particularly with soreness and sleep! I haven't sleep this good in years. Getting more solid sound sleep for us both has truly been life changing! Thanks Drew for keeping us educated and informed of the latest developments in ALL things CBD! Y'all Rock!!"
These are real reviews from real customers that are experience real results and benefits from our tinctures. To see more about what people have to say just Google Best Buds Premium Hemp and CBD or visit our TrustPilot and see what people are saying about our products!
If you are concerned with your personal needs and if you can benefit from our products email drew@bestbudsbff.com, contact us, or call (843) 709–5574 today to speak with us. We have tons of experience and can guide you to a product that you can benefit from or inform you if our products are not a good match for your needs. We are your friends in the industry!

Now that you've heard from us and our customers, how can YOU use our oil?
Ordering Best Buds CBD Oil Online

Ordering Best Buds products is super simple and easy. Start by visiting our Hemp Shop and adding the product(s) you would like to a cart. Once you have the product(s) you would like, click your cart to begin checkout. The process begins by providing us with an email to send your order confirmation. Then enter your information like name, shipping and billing information and follow through to checkout. We will receive your order instantly and begin packing your product(s) for shipping or delivery. All orders are shipped within 24 hours of receiving your order confirmation and we provide you with a label number to track your package! All shipped items are sent using USPS 1-3 Priority Mail.

If you live in Charleston, SC or surrounding areas you are in extra luck! We operate in the Charleston area and absolutely love our communities. To serve our local customers as best as possible, we provide local delivery as an option for receiving your products. In order to receive delivery just continue checkout as your normally would, and if applicable, your order will automatically be set for local drop off and you will receive your products straight to your front door!