Posted by Drew Giles on Jun 16th 2022
Hey buds! A couple weeks ago we travelled to NYC for the Cannabis World Congress and Business Expo for a look at NYC's legalizing cannabis market and the innovation and advancement of cannabis in America. We have been to a lot of legal states, and let us tell you, NYC is special.
There is a lot to cover in NYC, and a lot to cover from our adventures in the City. In this blog, we are going to take you through some of the work and some of the fun we had in the Big Apple. Follow along as we cover the Expo, New York's emerging Speakeasy Consumption Sites and our photoshoots throughout the city. Stick around until the end, it was a blast!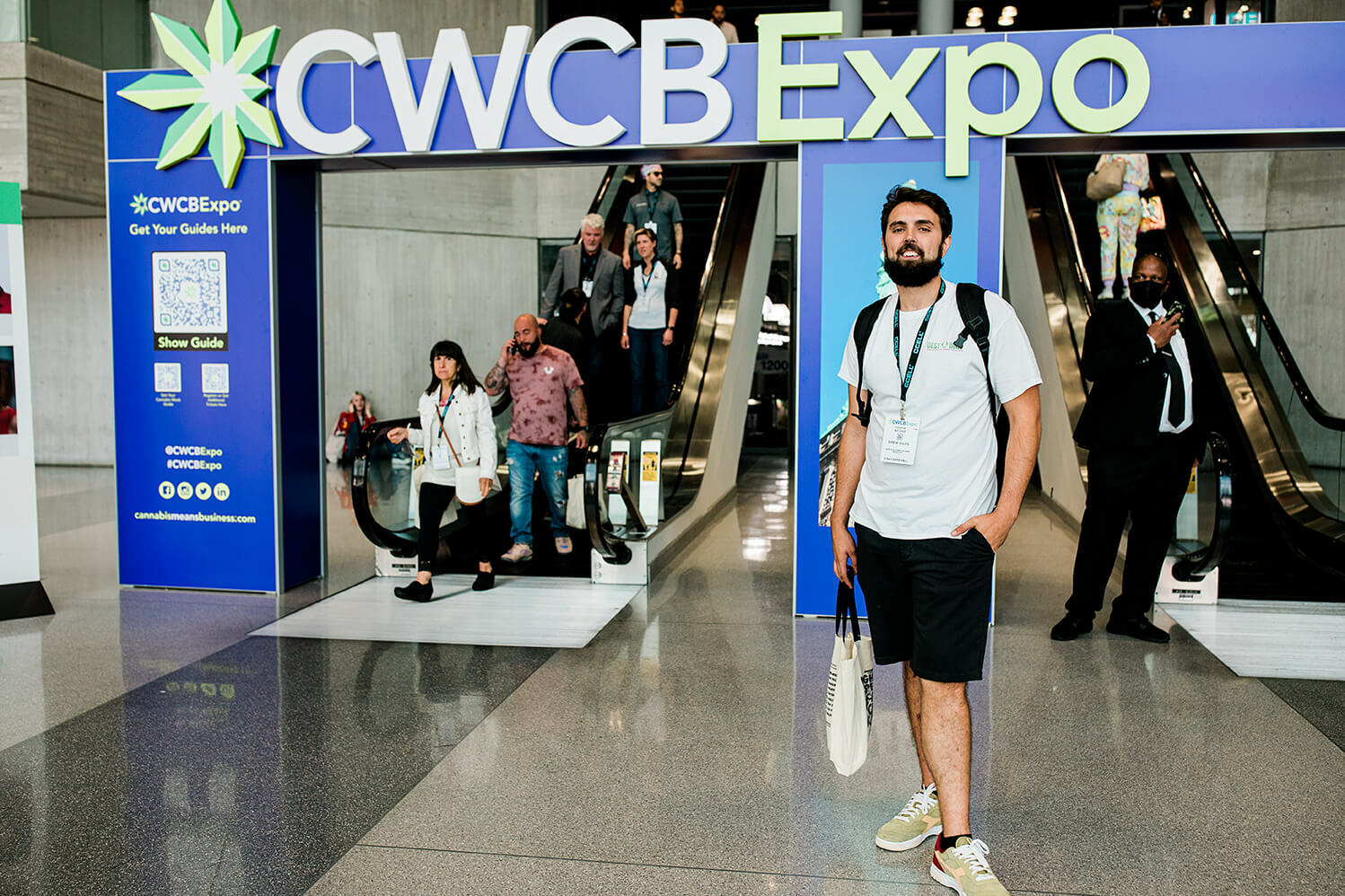 CWCB Expo
Our trip was inspired by the CWCB Expo, and revolved around the expo, seminars and New York City Cannabis Week events which circulated the event. The expo was very interesting to say the least. We have been to a handful of Expos since our launch in 2020, however, this one was peculiar.
The events slogan was "Hemp Means Business", but most of the exhibitors and attendees were concerned with the rising NYC Recreational Marijuana market, which we also loved. Although it was not exactly what we had anticipated, the vibes were off the charts.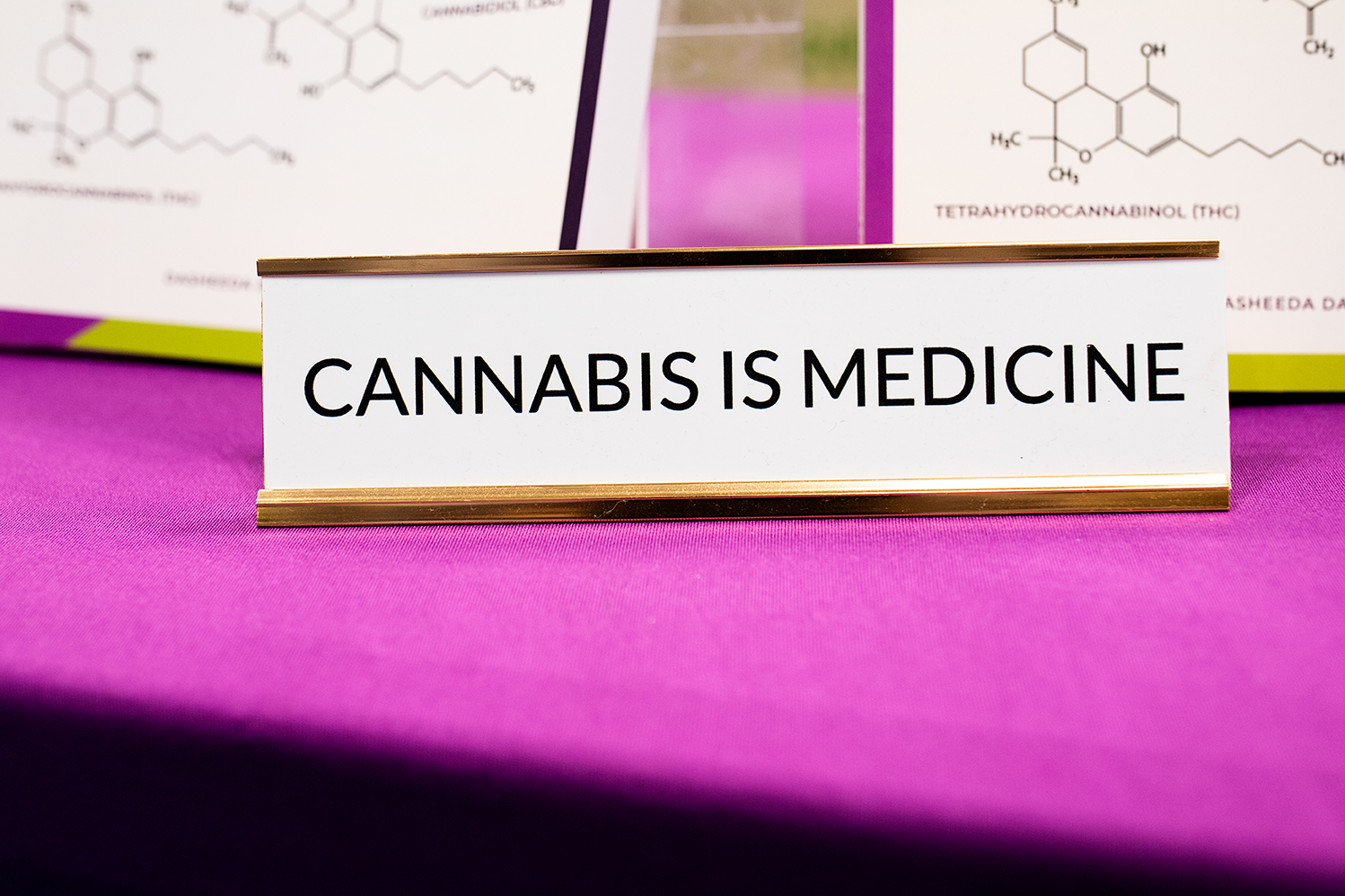 We had a few things in mind like new packaging and hopefully some new and innovative products. We did find some ways to make some zero nicotine, zero THC Cannagars, which we are pumped for, but not much else in our direct industry.

What we did see is where the recreational marijuana market is heading on the East Coast. Vendors were an assortment of growers, seed companies, light manufactures and POS and Security systems for dispensaries.

We also got to chat with the likes of Weedmaps and some owners of speakeasy consumption sites throughout the City. This sort of engagement is what we are looking for with these expos. We want to meet with and speak with innovators in the game to align ourselves with their systems and their mindset to insure growth in our home state and in our business nationally.

Speakers at CWCB Expo
Among some of the AMAZING speakers that we would like to highlight were New York City Mayor Eric Adams as well as Amanda Reiman from New Frontier Data.

Obviously, it was very interesting to see the perspective of Mayor Adams as he welcomed the convention to the City and invited guests to "Light up and enjoy yourselves, we want you to feel comfortable. But spend your money, we want your money."

To us that was a HILARIOUS way of saying welcome back to NYC after the pandemic, we smoke weed everywhere, so get stoned and help us out and shop local with our citizens. They need it.

We wanted to highlight this speaker because it was funny and influential, but we want to highlight Amanda Reiman of New Frontier Data for her seriousness in her presentation.

The world is taking cannabis very serious now. We are starting to see reform and normalization of cannabis consumption around the world, not just in America. Amanda Reiman presented this data in a wonderful presentation about the opportunities of hemp and marijuana around the world. This article broke down so many awesome statistics, but a few that we thought were awesome.

Amanda talked about what products are used the most and what consumers like, what age groups are using cannabis for what reasons and what products are best for what discomforts. This type of information allows us to assist our customers with scientific backed data and provide better products to the best customers, you all . She also talked about black markets in America.

Being that we are based in a state with no legal access to marijuana, we always talk about what the illicit cannabis market is in South Carolina and how influential the tax revenue from a medical system could be. Well, according to New Frontier Data, South Carolina has an existing $1.8 Billion black market.
Now for perspective, with a 10% tax that's an estimated $180,000,000 that we could be raising for our state that we simply don't. Why? Ask your legislators.

Outside of the Expo
Outside of the expo is where a lot of the interesting fun occurred, on the Streets of New York. New York City is the only state that intends to have public consumption sites. What this mean?

This means that in the coming years you will be able to travel to NYC and experience infused cocktail dinners prepared by professional chefs and mixologists, you will be able to meet up at a cannabis friendly arcade with your friends and consume indoors in a fun, safe and friendly environment. It means there is about to be a whole new world of cannabis consumption and a whole new way that people consume.
No where else in America is this even being conceptualized. As such, experiencing some of these things first hand was a must.

New York City's Speak Easy Consumption Sites
Before our trip up we started deep diving into the web and social media and networking with NYC locals before arriving. We were looking for cannabis consumption friendly businesses, as we had heard rumors of speak easy like venues where you can meet up and smoke down all over the boroughs.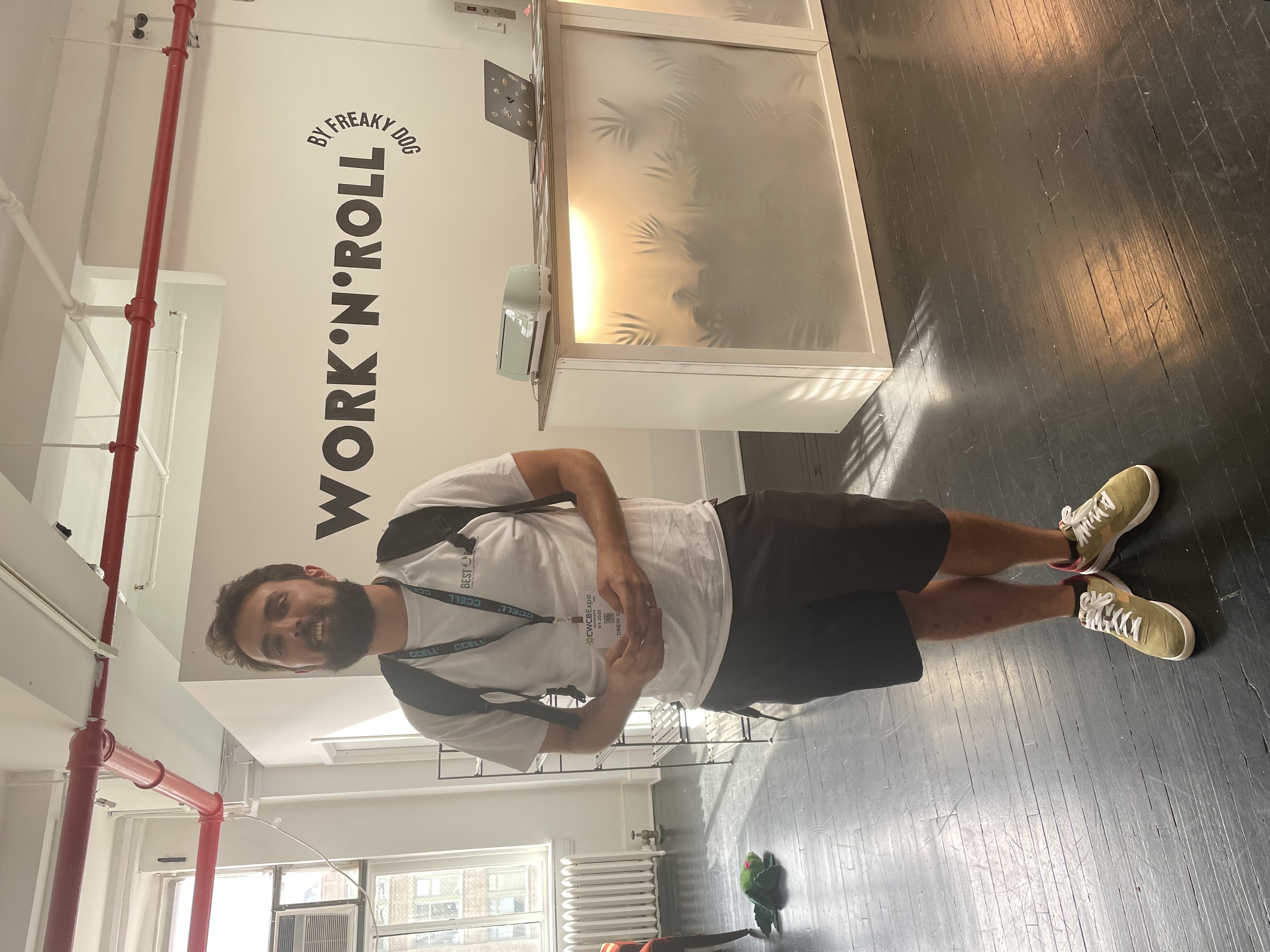 Guess what? We found them. From work friendly consumption sites where you can hang out, burn down, and knock out your work during the day to underground restaurants serving fully infused 5 course meals by secret reservations only, there is no shortage of innovative, fun things to do with cannabis in NYC. We will say, it was a bit tough to crack into the scene and is mostly only if you know for now. However, if you can break through that wall you will find the future of cannabis consumption on the other side.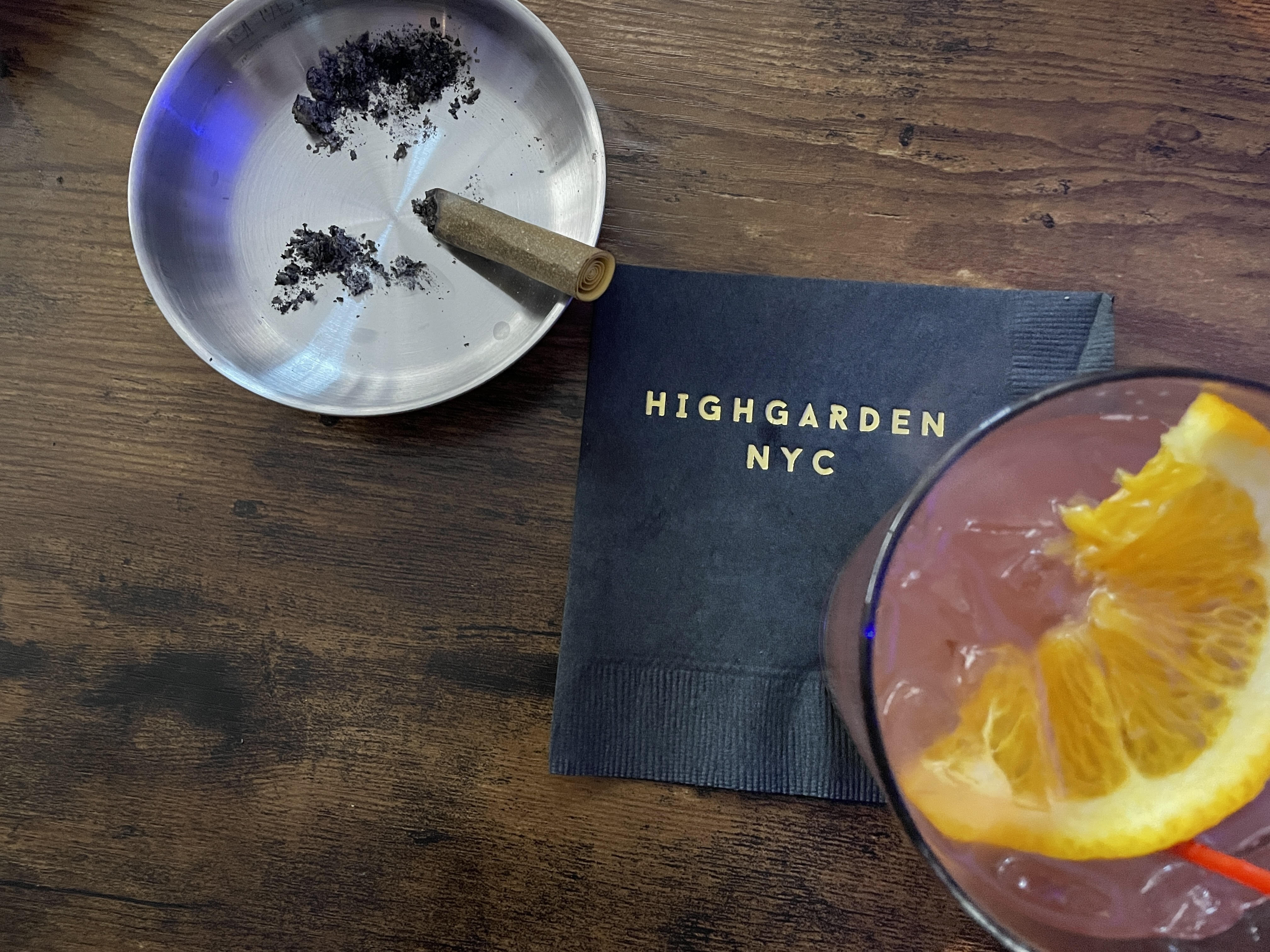 Infused Cocktail, New York City Speakeasy Consumption Site

We got a glimpse of a completely normalized, accessible market built around education and innovation, which you would expect NYC to be at the forefront of.

The vibes were very comfortable and the hosts were always very educated and friendly. Take your wildest dreams of how you would like to consume cannabis with your friends on the weekends and place it on the top floor in Manhattan, that's what you will find happening in New York City's Speak Easy Consumption Sites.

Cheers New York, we can't wait to see the market thrive!
Photo Shoots in Central Park, Times Square and West Village
Our resident photographer and CMO Shelby also traveled to NYC. While Shelby is not shooting our sweet buds, she is handling her our business, Shelby Erin Photography. Shelby specializes in lifestyle photography and does a great job of capturing the essence of the moment, which is everything in a big city. Shelby had some shoots of her own scheduled and we also captured some great cannabis content.

Since 2020 Best Buds has traveled to NYC at least a half dozen times. In those trips we have seen the highs of the City, the mass exodus during the pandemic, and are finally starting to see New York coming back to life. We LOVED capturing some images in the busy environment and capturing some of the most beautiful parts of the city while they were quiet and still.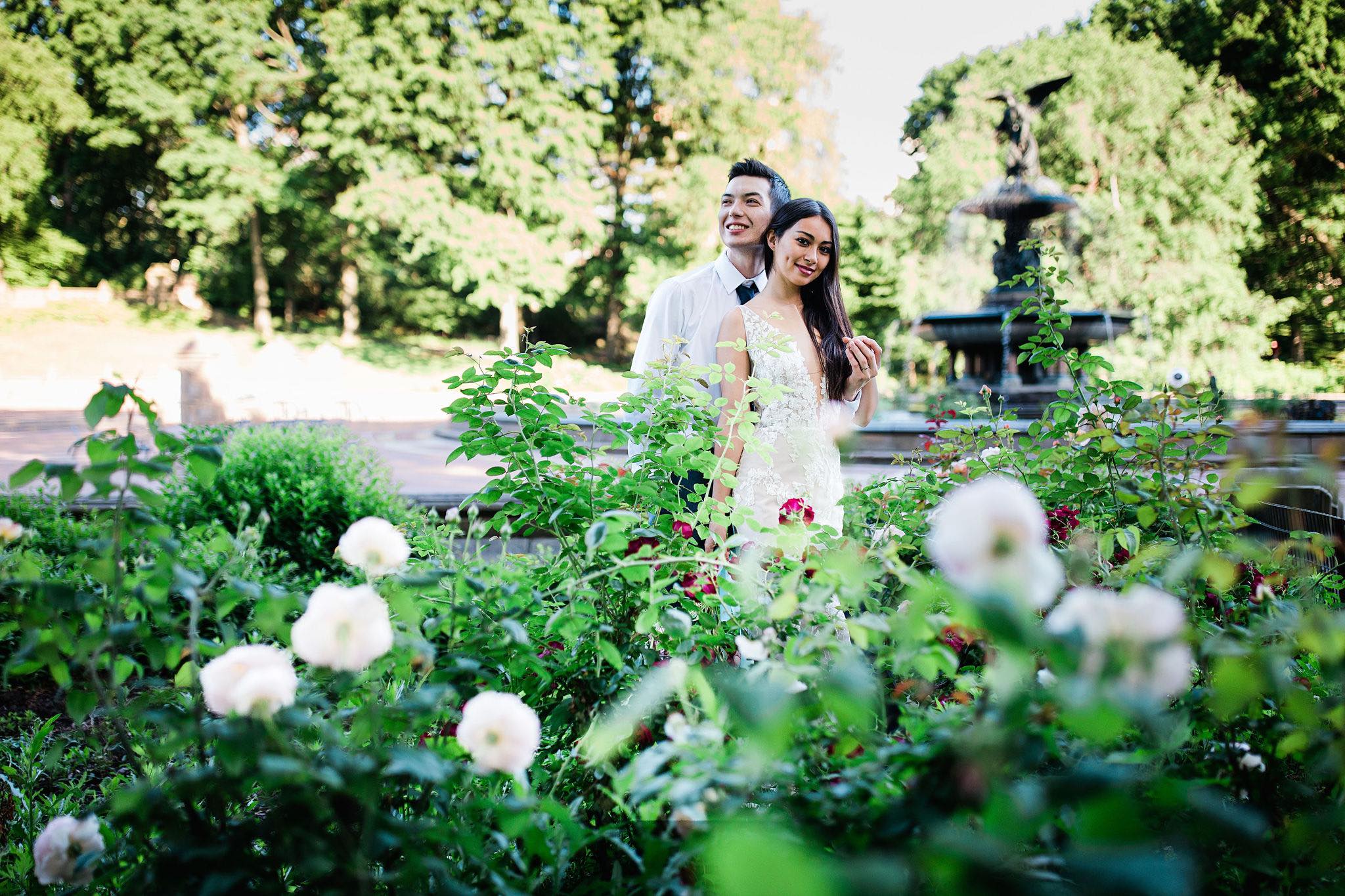 In order to capture great content we left Queens around 6:30 AM for Bethesda, Central Park to get the best lighting (and the least people). As the day progressed, the city grew busier and the pictures got more, congested. So, we took off for busier parts of the City where we wanted that busy background.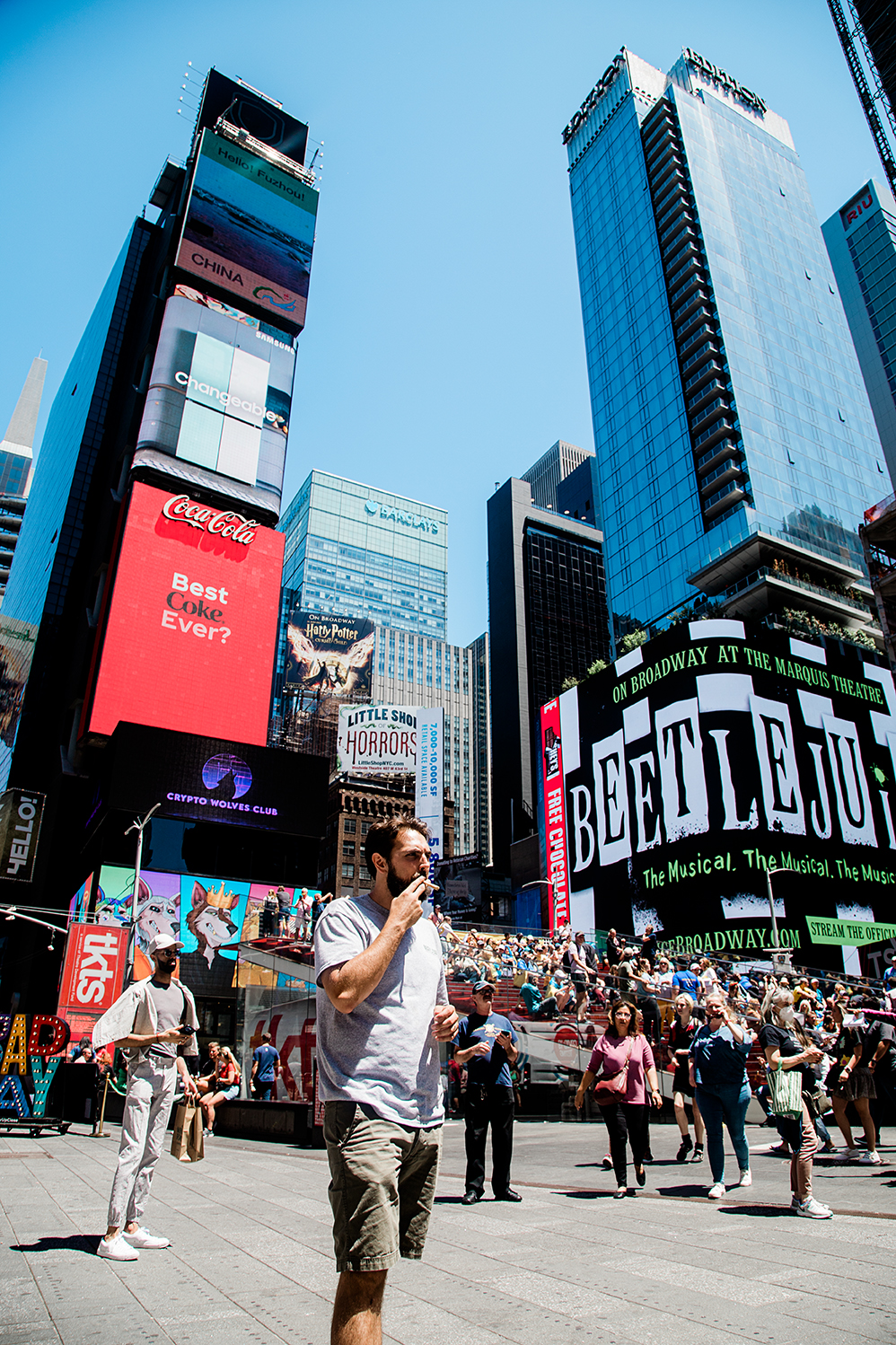 The busier city streets made for some awesome pictures! We moved through Central Park and into Times Square and on to West Village. As you can see, Drew was smoking EVERYWHERE. That's one of the crazy parts about New York City's recreation cannabis laws. I think you can seriously smoke cannabis in more locations than a cigarette in New York.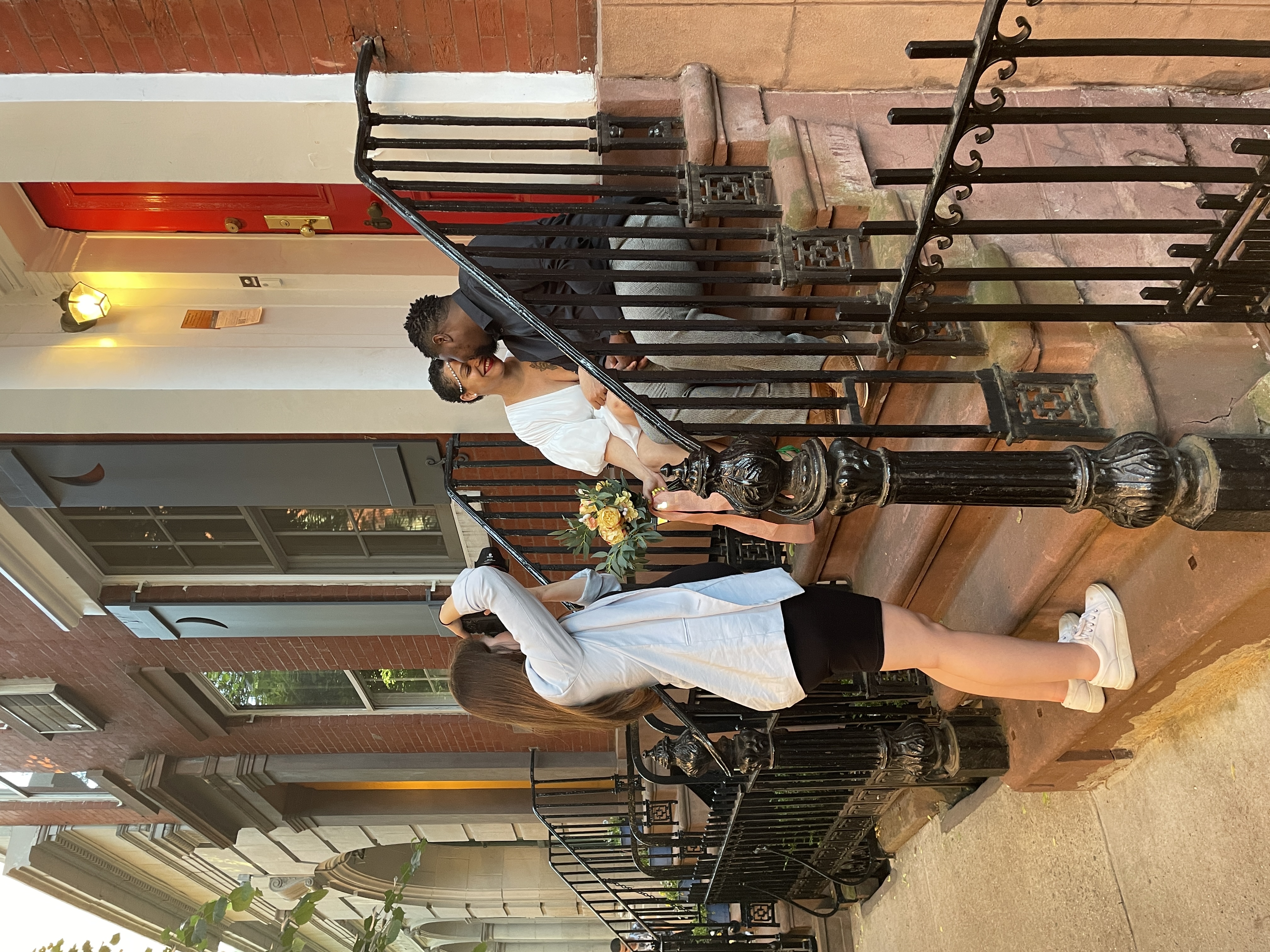 We wrapped up our photo sessions with a couple from Jersey in West Village. West Village is what we call "Old New York", I don't know what New York calls it. Its what you think of when you think of 1990's TV New York City like "Friends" or "Seinfeld".

We popped in a local pizza shop and grabbed the couple some slices of pizza and a legendary Cream Soda and kept it moving through the village. This couple was married during the pandemic and never had an opportunity to do photo's together after their marriage. They were thrilllllllled from beginning to end!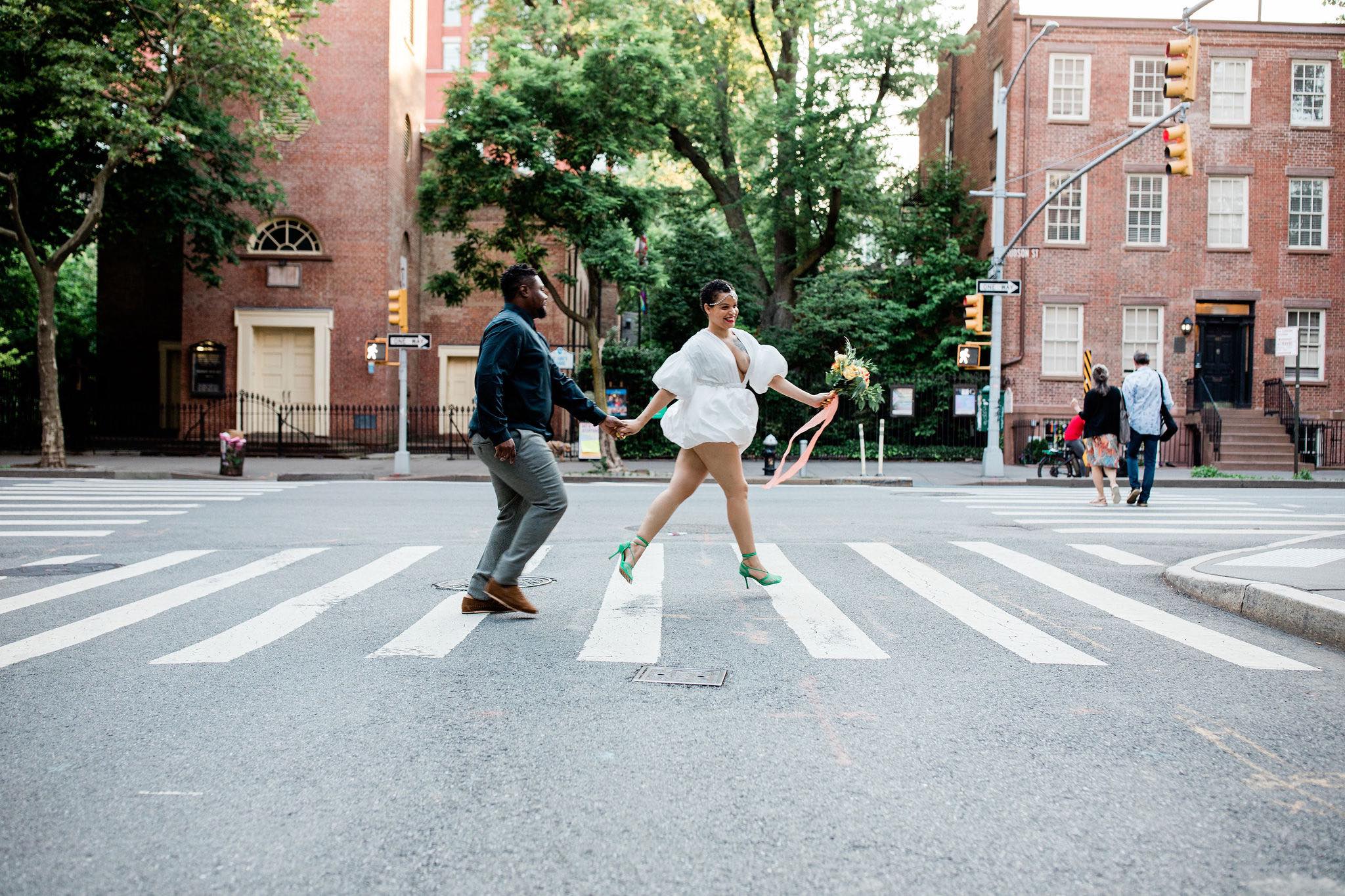 A Huge Thanks to All!
We could not conclude this without giving a huge shoutout to all of the individuals who made this trip slammed packed with work, thrills and excitement. Thanks so much to Shelby Erin Photography, The CWCB Expo as well as the businesses that invited us in to their consumption sites and hosted the guests of the expo! Also, huge shout out to @usafoodtruck for keeping us fed!