Posted by Best Buds CBD on Feb 24th 2021
Best Buds is driven forward by our customer relations, obviously, so to give back to you all we have a rewards system which saves you money over time with every purchase! We also have a referral system powered by Smile which earns you money right now! In this article we will cover these systems and how to use them for yourself to gain points as well as with your friends to save them money and earn yourself some savings!
(Want to save $10 RIGHT NOW? Sign up for our email newsletter and we will send you a coupon code for $10 off your first purchase!)

Signing up for Best Buds Rewards and Referrals

Signing up for our rewards and referral program is as easy as visiting our website and putting in your information. We will automatically create a rewards profile for you instantaneously and you can begin earning and referring immediately! To get started simply visit our home page and click the gift box on the bottom right hand corner of your screen to get started.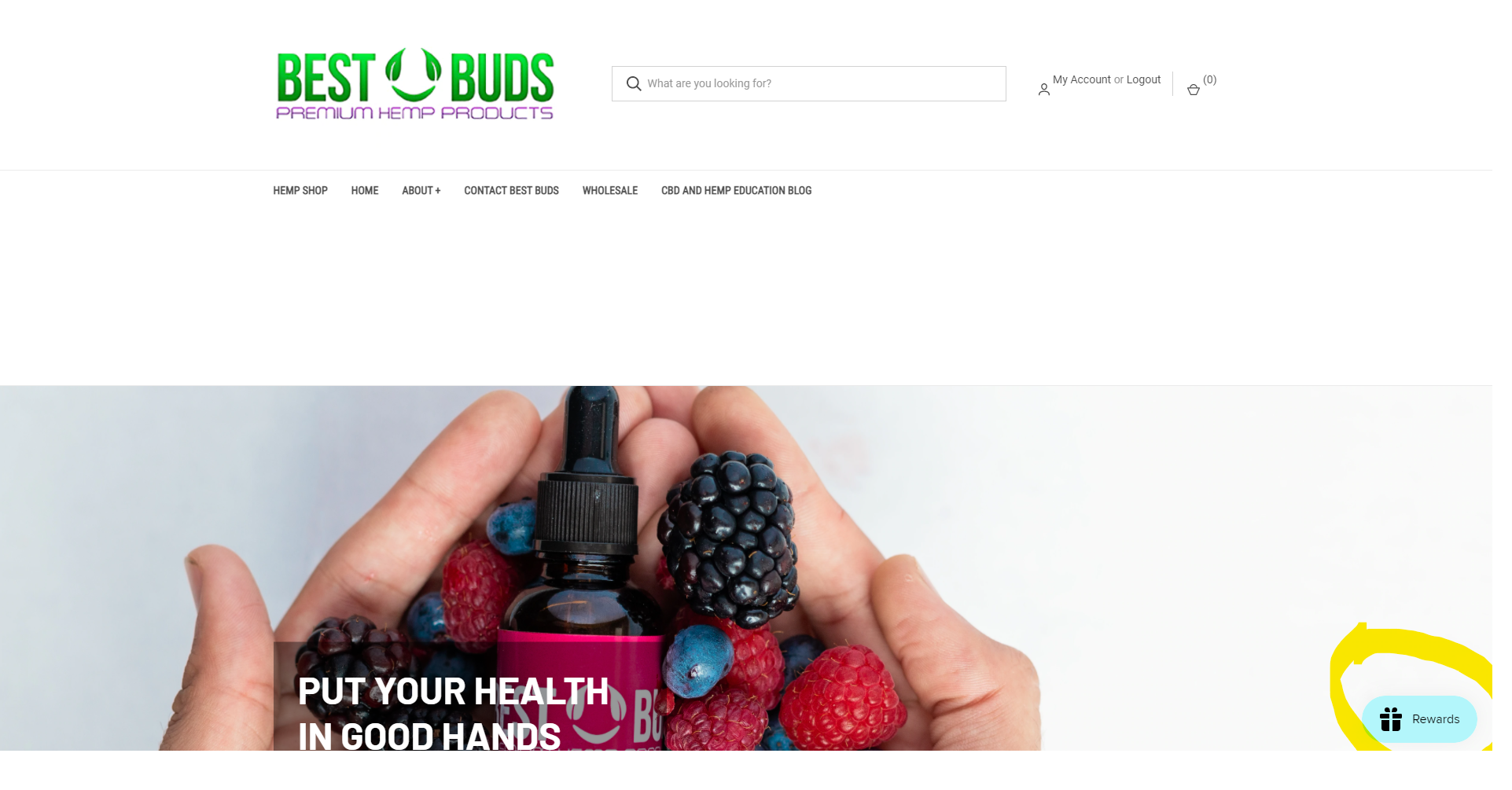 Once you click the gift box it will prompt you for sign up, enter your information and you will be ready to go!
Enter your email address and name, and be sure to remember your password so that you can use our program in the future!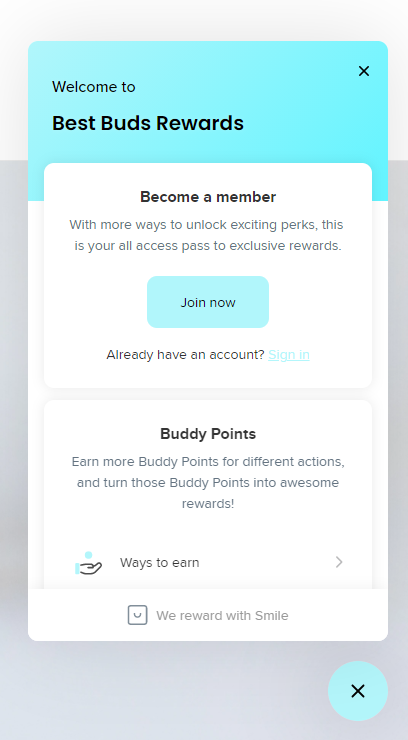 How to Earn Best Buds Buddy Points

Best Buds Buddy Points are acquired over time by purchasing through our website as well as by completing tasks like liking our social media pages, sharing the page with your friends and even signing up!
There are 5 ways to earn points:
1. Sign up for our loyalty program! (50 Points)
2. Earn 1 Buddy Point for every $1 spent on our website.
3. Earn 50 Points for following our Instagram
4. Earn 50 Points for liking us on Facebook
5. Earn 50 Points for Sharing us on Facebook!

Simply signing up, following our socials and sharing our page will earn you 200 Points, enough for 2 $10 off coupons! Our coupons never expire so feel free to spend them when your ready!

Redeeming Buddy Points

Redeeming points for coupons is easy! Simple log onto our website at BestBudsbff.com and sign into your account. Click the Gift Box icon, and select redeem points, choose what you would like to redeem and we will email you a personalized code for your discount! Add what you would like to purchase to your account, and then use your coupon code at checkout for your discount!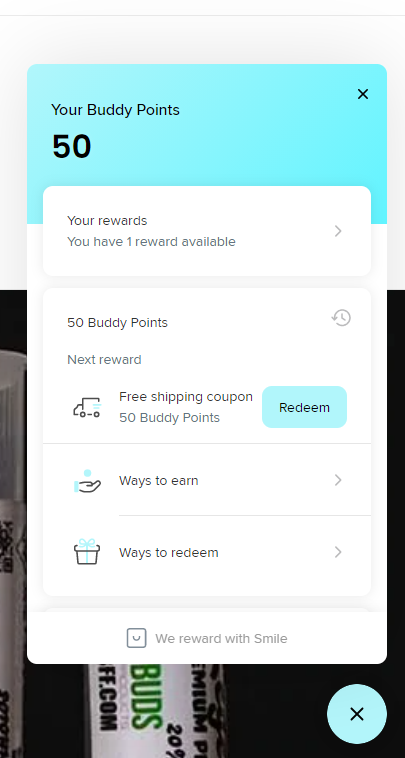 Using Best Buds Referral Program
Our referral program is designed with our growth and your pockets in mind. Referring your friends and family to Best Buds through our referral program is intended to save them money for giving us a shot, and earn you some money for spreading our name and benefits of our products. We know that word of mouth is extremely powerful and we want to reward you for putting forth our name!

Using our referral program is easy, simply share your personalized URL with your friend and have them enter the website that way. Everything else is automated! When your referral checks out, our system will discount their order $10, and upon completion we will credit $10 to your account, automatically!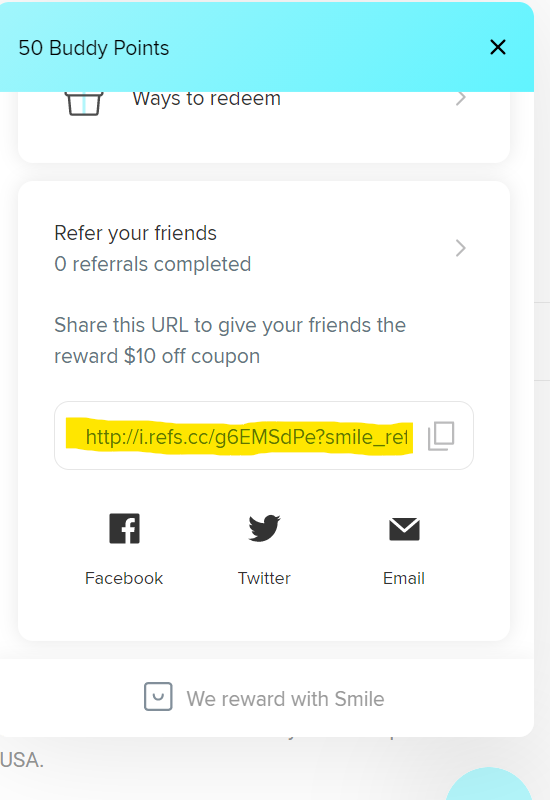 We believe in giving back, it's a huge part of our culture here at Best Buds! If you have questions about our referral system or our rewards system feel free to reach out to us anytime.